Senator International announces daily flights between Frankfurt-Hahn and Greenville-Spartanburg
Senator International is increasing the flight schedule of its own controlled flights between Frankfurt-Hahn (HHN) and Greenville-Spartanburg (GSP)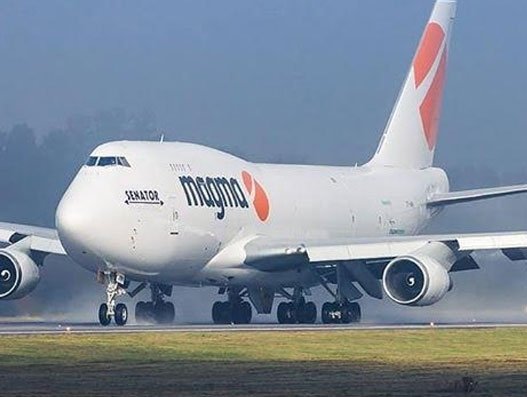 Mar 16, 2020: Senator International is increasing the flight schedule of its own controlled flights between Frankfurt-Hahn (HHN) and Greenville-Spartanburg (GSP) and return from 18 March 2020.
The Senator Atlantic Bridge (SAB) will be operated with a cargo aircraft of B747-400F type.
"Right now our customers need a strong partner at their side who can react flexibly and offer planning reliability for transports especially from and to North America," said Tim-Oliver Kirschbaum, CEO of Senator International.