SEKO is the official logistics partner of Scottish Premiership Champions Rangers FC
SEKO Logistics is gearing up for its order fulfilment and global shipping campaign as official logistics partner to new Scottish Premiership champions Rangers Football Club.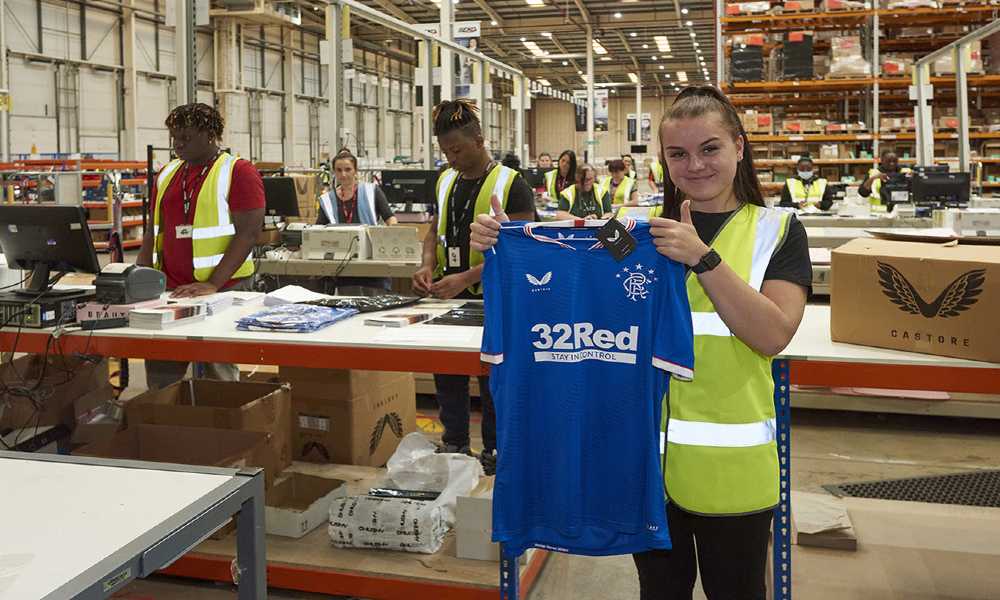 SEKO Logistics is gearing up for its biggest-ever sports logistics order fulfilment and global shipping campaign as Official Logistics Partner to new Scottish Premiership champions Rangers Football Club.
Manager Steven Gerrard and his squad claimed Rangers' record-breaking 55th league title on March 7, ending a nine-year wait to reclaim Scotland's biggest sporting prize. With three million global fans, 45,000 season ticket holders, 30,000 corporate guests annually and over 600 international supporters' clubs, the triumph is expected to unleash unprecedented demand for Rangers' kits and its growing range of retail products which will bear the iconic 'Champions' insignia and celebrate the 55th title. This latest achievement takes on even greater significance as Rangers also prepare to mark the club's 150th anniversary in 2022.
Having supported Rangers for several years with stadium advertising and corporate hospitality, SEKO became Rangers' official logistics partner at the start of the historic 2020/2021 season, which has seen Rangers take the title nearly two months before the season comes to an end.
Working in partnership with Rangers' Retail and Kit partner Castore, SEKO has already fulfilled hundreds of thousands of orders and completed deliveries to supporters in 89 countries – but the commercial surge is only just beginning.
Through its partnership with the Club, SEKO's brand has been displayed throughout Ibrox Stadium and on the upper back of the shirt of all first team playing kits this season.
The team will be officially presented with the Scottish Premiership trophy on the conclusion of the Scottish Premiership season in May and are also still in contention to win the UEFA Europa League after reaching the last 16 after an unbeaten run of 11 matches.
Rangers' Director of Commercial and Marketing, James Bisgrove, commented: "We're thrilled to have SEKO as our Official Logistics Partner and to have formed another valuable commercial partnership and relationship for the club. SEKO, as a truly global organisation and leaders in their field and align perfectly with our international ambitions, supporting the Rangers' partnership family as we celebrate this season's achievements and now look forward to one of the most exciting times in our history. SEKO is playing an integral role in the distribution of Rangers' merchandise to supporters in all corners of the world and, together with Castore, is helping us ensure our global logistics operation for Rangers' products is second to none."
SEKO's global network of over 120 offices in 40 countries worldwide makes it a perfect fit to meet demand from Rangers' international fanbase. As well as fulfilling individual customer orders, SEKO is also providing direct-to-store deliveries to Rangers' two retail stores in Glasgow and to Castore shops in other parts of the UK. SEKO is also managing the personalisation of kits with players' names as part of its value-added order fulfilment service.
Ronnie Scobie, commercial director of SEKO Logistics, said, "SEKO Logistics extends its warmest congratulations to Rangers Football Club for their outstanding achievement this season. We are extremely proud to have been chosen as the first Official Logistics Partner of Rangers Football Club and we expect to play an even more important role in its commercial growth next season with the team's success on the field expected to lead to the highest-ever demand for kits and other retail products. The brand association for SEKO is also helping us reach a bigger and wider audience, and this has already produced new opportunities for our range of global 3PL services."