SEKO continues to make key appointments; appoints new VP Domestic operations
Sep 05, 2018: Just a week later after the US-based supply chain solutions provider SEKO Logistics appointed a new chief technology officer, the company continues its recruitment drive with the appointment of Ian Oliver to the new post of vice president, Domestic Operations. In his new role, he will base the company's Chicago headquarters and […]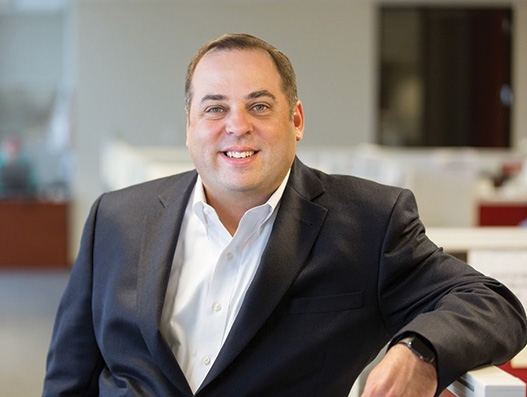 Sep 05, 2018: Just a week later after the US-based supply chain solutions provider SEKO Logistics appointed a new chief technology officer, the company continues its recruitment drive with the appointment of Ian Oliver to the new post of vice president, Domestic Operations.
In his new role, he will base the company's Chicago headquarters and lead SEKO's Strategic Partner engagement in the US and have responsibility for Domestic Operations, including its rapidly expanding linehaul operations and supporting its home delivery services.
Prior to joining SEKO, he was vice president for Business Development at ALG Worldwide Logistics.
Earlier in his career, Ian spent 13 years with AIT Worldwide Logistics, latterly as manager of National Accounts and Home Delivery.
SEKO is experiencing strong growth in demand for its US domestic services, boosted by its focus on the heavyweight home delivery market. At the end of 2017, it launched a new domestic Airfreight+ Final Mile service in North America to give retailers, marketplace merchants and consumer brands a home delivery solution for bigger, bulkier products that deliver air cargo to their door at the speed of e-commerce. In May, SEKO also introduced a White Glove delivery service offering a full assembly, nationwide service for heavyweight and bulky business-to-consumer eCommerce products.
The company expects its home delivery business alone to grow by 20 per cent in 2018 to some 1.2 million deliveries.
Ian said: "SEKO has a big footprint in the US, connected to a growing linehaul network and domestic airfreight services. Alongside the added value customers gain from our technology, we see an outstanding growth opportunity as we continue to align our service offering with the needs of our customers and also bring innovative new delivery solutions to the market."