Securing a safe environment for air cargo
Every flight that successfully flies passengers and brings cargo to a destination reflects the collaborated efforts of several entities serving from various locations. However, the very nature of this densely interconnected industry also makes way for potential threats to aviation security. Need of the hour is to take counter measures by strengthening regulations and heightening coordination between governments and their agencies across the world.
Shreya Bhattacharya
In a huge industry like air cargo, it's a tough challenge to stay one step ahead of those who are trying to create mischief within the supply chain. Although no such attempts have ever been successful, concerns over such threat is not a false alarm. In the past, several attempts have been made to sneak explosives on board. The air cargo industry especially becomes more exposed to danger on the belief that more stringent measures to screen passengers and baggages may cause terrorists to exploit vulnerabilities in air cargo security.
The infamous 2010 case of the two US bound parcel bombs sent from Yemen, intercepted and defused just 17 minutes before one of them was due to explode, is a crude reminder of the fact that security and safety are one of those areas, where one can never say we've done enough. Stringent regulations, high security, trained staff, ultra modern technologies are instrumental in foiling such attempts.
Last year, the US Transportation Security Agency (TSA) changed the requirements for the advance submission of manifest data for US-bound shipments. As per the new regulation, carriers are supposed to file shipment data with Customs and Border Protection (CBP) four hours before landing at a US airport. Under the new regime, they must transmit the data before the cargo is loaded on a US-bound aircraft. The authorities, sourcing information from "classified intelligence", justified the sudden implementation of new rules saying terrorist organisations are attempting to target the air cargo industry.
While security continues to remain a concern within the air cargo industry, the inconsistent application of airport security procedures around the world brings in more complexity in the entire process.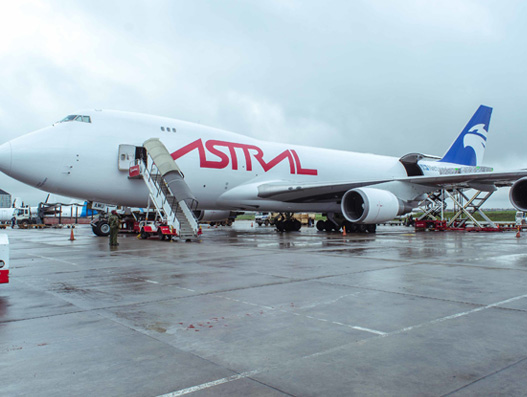 Gordon Wright, head of cargo border management at International Air Transport Association (IATA) says, "Security standards for aviation are laid down in ICAO (International Civil Aviation Organization) Annex 17 of the Chicago Convention. National aviation security administrations are charged with implementing those standards through their national legislation. The ICAO standards facilitate a baseline for aviation security, but ultimately each State can, and often do, apply standards which exceed the established international baseline. While it is understood that sovereign States determine their own risk and apply security as they deem appropriate, this does lead to inconsistencies which impact the industry. That being said, IATA, through its working relationships, keep member airlines informed and prepared for inconsistencies from one regime to another through regular consultation, outreach and by developing tools to assist members in meeting national regulations."
Even though the regulations get more complex and stringent, it is important to have them as safety inside the airport premises can easily be compromised if loopholes are not plugged in properly. Recently, in a blog post, the TSA revealed that it has confiscated more than 300 loaded guns at airport security checkpoints around the country in October. Outlining its stats, TSA said 358 firearms in carry-on bags were discovered at 105 airports around the US, 300 of them loaded and 133 of them with a chambered round. The agency said that in most cases, people claim they forgot they had the gun in their bag and most frequently, the confiscated guns appeared to be hand guns. Trying to bring a firearm through security can result in a fine of more than $13,000.
This willful neglect of regulations is not only demonstrated by this small segment of passengers, but also by many shippers who overstep the prescribed safety measures, thus showing lack of safety oversight.
A growing concern within the air cargo industry is the transport of lithium batteries. While IATA has been working closely with local governments and ICAO to fine tune regulations for various categories of dangerous goods, establishing what commodities can be carried on passenger aircraft vs freighters, and in what quantities, situation arises when shippers circumvent these regulations and unintentionally or many a times even deliberately attempt to ship dangerous cargo without formal declaration.
"The air cargo industry, primarily the airlines have put in place additional checks to try to identify and stop undeclared or misdeclared dangerous goods, however, illegal shipments, particularly lithium batteries still get through and are carried. This is an issue that cannot be solved by the air cargo industry, including aviation regulators, alone," says David Brennan, assistant director, cargo safety and standards, IATA.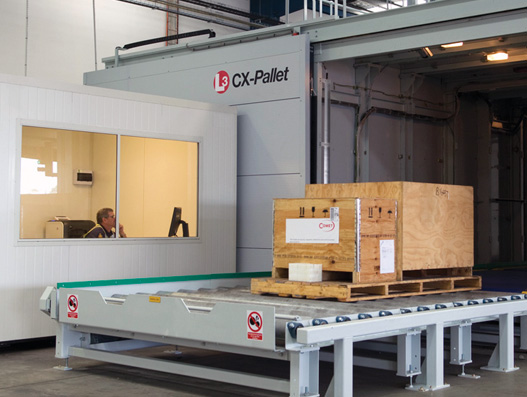 Tactical Solutions
"Illegal shipping of dangerous goods requires a cross-government agency and inter-governmental approach. There is need for the government agency responsible for manufacturing standards to address the issue of counterfeit and non-conforming lithium batteries for example. There is also a need for attention on the importers of goods such as lithium batteries and devices powered by lithium batteries to ensure that these conform with applicable standards for consumer protection and that the applicable customs regulations are being complied with. Only through a multi-agency approach can a stop be made on the movement of improperly prepared dangerous goods," Brennan adds further.
IATA dangerous goods regulation says that lithium batteries are forbidden for transport as cargo on the passenger aircraft unless shipped under exemption issued by all states concerned.
Batteries must be shipped at a state of charge (SoC) not exceeding 30 percent of their rated design capacity. Cells and/or batteries at a SoC of greater than 30 percent may only be shipped with the approval of the state of origin, and the state of the operator, underwritten conditions established by those authorities. While there are regulations drawn separately for every item carried by air, dangerous goods have the highest specification of standards.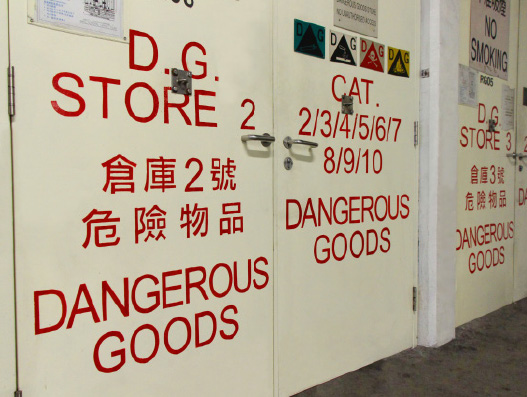 Hactl's facility for dangerous and radioactive goods
With the onset of e-commerce platforms, there is a sizeable increase in the volume of electronic goods shipped as air cargo. While the increase in volume is a welcome progress, the catch here is the presence of lithium batteries inside these electronic items that reach various carriers in the packed form. Airlines and airports are left with very little option, but to accept them believing what is recorded on the packets. Often, shipments with altered information on their labels have been confiscated from airport premises. Moreover, the wave of e-commerce has also enabled individual shippers to gain direct access to commercial air freight.
In this backdrop, investments in the latest screening technologies are a top priority for industry operators. Smiths Detection, a London-based manufacturer of screening equipment, is one of the leading suppliers of air cargo screening equipment for airlines, airports, shippers and forwarders. Speaking about their collaboration with aviation industry stakeholders, a spokesperson from the company says, "We partner with them and we input the information gathered into our R&D and product roadmap to ensure we have captured customer needs as they evolve."
The company's wide range of customers consisting major associations likes CATSA (Canadian Air Transport Security Authority), TSA (Transportation Security Administration), ECAC (European Civil Aviation Conference) and European member states; major airports across the world; and tier 1 customers such as UPS, DHL, FedeX and national cargo divisions from most major airlines indicate that scanning machines are at nearly every level of the supply chain. "The end users and stakeholders recognise the need for extra security measure and operational efficiencies as well as better passenger experience," asserts the spokesperson.
A major portion of cargo exported from China consists of electronic goods. When asked about the mechanism followed by the staff to check undeclared hazardous goods, Ray Lo, vice president of service and operations, Air China Cargo says, "in Mainland China the regulation is 100 per cent x-ray screening, also by matching the declaration of shipment nature we can spot out those undeclared DG (dangerous goods)."
Lo further adds, "With historical records and capacities internally we try to classify our forwarders and what kind of risk level DG to be accepted."
It is important to understand that when volumes are significant, it is certain that hand-checking every load is beyond the scope of possibility. It needs modern technology and hawk-eyed observance to spot non-compliance. However, cooperation from the shippers' end is equally vital.
"Handling and shipping of dangerous goods require specialised training, experience and equipment. In recent years there has been a great control of dangerous goods being airlifted on passenger-carrying aircraft. This has, in turn, led to increase of the DG cargo being transferred to cargo aircraft. Some shippers, however, do not adhere to required standards. Astral Aviation has thus trained its personnel to monitor and handle DG cargo," shares Sanjeev Gadhia, CEO, Astral Aviation.
The airline is authorised by the Kenya Civil Aviation Authority to carry DG. It thus must meet certain standards set by the authority. "Situations arise when some shippers do not declare that the cargo they are bringing in is dangerous goods. The airline personnel, using scanners and visual detection have successfully intercepted such cargo," mentions Gadhia.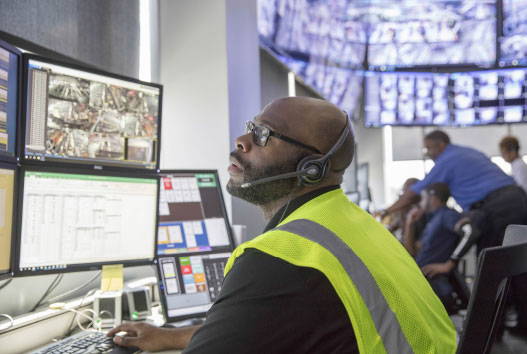 UPS
It's fair to say that even today many shippers, particularly those who sell through e-commerce platforms are not fully aware of the regulations on the transport of dangerous goods. Brennan, therefore, insists on raising awareness. "Raising awareness of the requirements for shipping dangerous goods by air is something that IATA promotes through the publication of information on our website. This includes guidance documents that can be freely downloaded. IATA also conducts dangerous goods workshops to raise the level of awareness across the supply chain. In 2018 we held 1-day dangerous goods workshops in Nairobi, Johannesburg, Cape Town, Beijing, Denpasar, Ho Chi Minh City and Penang," Brennan says.
The supply chain stakeholders are also doing their bit in creating awareness. "We run training courses for our customers to ensure they know what constitutes hazardous cargo, do not mis-declare it, and understand about its correct packaging and labelling," says Vivien Lau, executive director of Hactl. She adds, "Hactl does handle significant volumes of hazardous cargo, which are then carried on many of the freighter operations we handle. We use properly-trained and qualified specialist staff to ensure it is properly processed and checked for full compliance with IATA DGR regulations. Air transport documents accompanying the shipment are screened by our trained staff to ensure it is correctly-declared and to filter any possible undeclared dangerous goods."
Giving an idea about what it takes to ensure security and safety of cargo at the airports, Lau says, "Obviously, security is not security if you divulge too many details. In general terms, however, Hactl operates a number of security measures, such as 24/7 guarding inside the terminal; over 1000 CCTV cameras linked to a central control room which is monitored around the clock; mobile guard patrols around our external areas; secure zone for high value cargo, with capability of handling two armoured vehicles simultaneously; X-ray screening with (20) state-of-the-art (TSA-compliance; handle up to 5,000KG cargo) machines; photographing of all cargo as it is received, and before storage; swipe-card protected entries to all secure areas, which log all access; AI monitoring for all our IT systems to detect and report any suspicious activity, unauthorised log-in attempts etc."
Safety and security of supply chain is not just limited to what is loaded onto the aircraft. Air cargo faces security challenges when the cargo is to be delivered in conflict zones and calamity hit regions.
The last two decades have seen hotspots of human conflicts popping out across the world. Industry experts say these have become major concerns for aviation, particularly cargo operators as they are left to fend for themselves by the authorities. The operators have had to develop safety and security measures to ensure business sustainability and securing their fleets from danger.
"Conflict areas tend to have airspaces above them restricted, meaning operations are curtailed. This adds to operational costs. Also cargo flights maximise payload by taking off at night or early mornings, when the air is denser. This exposes the flights to attacks by armed combatants. Through meticulous flight planning, the flights manage to operate at optimum times that meet both the performance and airspace requirements, thus minimising exposure to attacks and carrying maximum loads," says Gadhia.
"However, despite all efforts to ensure safe and secure operations, conflict zones always pose a challenge as elements likely to cause harm may not necessarily be pre-meditated. Our flights operating in Yemen have come under fire as the combatants engage in war, in spite of notification to all operators that the airspace will be safe from attacks. Once a bomb landed just 300 metres away from the aircraft as it was preparing to depart out of Sanaa," he reveals.
Astral Aviation has been involved in many humanitarian operations in Somalia, South Sudan and Yemen. Gadhia says most areas of conflict suffer from very poor infrastructure, mainly as a result of the conflict but also due to remote locations. Insufficient cargo handling equipment means delayed flights, forcing crew to extend duty beyond regulated working hours. Commenting on how they deal in such situation, Gadhia reveals, "Poor communication facilities in some places means there is little means of sharing safety and security situations to avert danger to aircraft, cargo and personnel. The airline has thus invested on aircraft tracking device called Spidertracks to monitor movement. The system, besides giving aircraft position, allows for 2-way text messaging. Besides, the aircraft are equipped with ground-air satellite phones that allow crew to communicate urgent messages."
Also while thousands of tonnes of cargo are always on the move, the aviation industry depends substantially on sharing of information over the internet. Consequently, a cyber attack has the potential to wreak large-scale havoc on major transport hubs worldwide and bring the aviation industry into a halt by huge numbers of delays and flight cancellations.
According to industry experts, though cyber threats cannot be completely eradicated, they can certainly be managed by establishing stronger collaboration between governments and key industry stakeholders, and by adopting a strong information security framework.
IATA has been stressing on heightened coordination with governments and their agencies across the world for counter-measures and sharing of intelligence and information. It has also been advocating for swift implementation of ICAO's Global Aviation Security Plan (GASeP).
The GASeP, which replaces the ICAO Comprehensive Aviation Security Strategy (ICASS), addresses the needs of states and industry in guiding all aviation security enhancement efforts through a set of internationally agreed priority actions, tasks and targets. Governments have the primary responsibility for the security of their citizens, including when they are flying. GASeP is expected to enhance the ability of states to fulfill that responsibility even more comprehensively. Establishing long-standing global cooperative arrangements will be key ingredient in making such efforts work.