Sebastiaan Scholte to step down as TIACA chairman
March 27, 2019: Sebastiaan Scholte is to step down as chairman of The International Air Cargo Association (TIACA) following his departure as chief executive officer of Jan de Rijk Logistics on July 1, 2019.
Scholte has headed up the TIACA Board since 2017, taking over after two and a half years as vice chairman.
He has been working with the current vice chairman Steven Polmans, head of Cargo and Logistics, Brussels Airport Company, on a new vision for the association since last January.
TIACA%u2019s bylaws state that Board members must be trustee members of the Association, which means that Scholte can no longer serve after leaving Jan de Rijk.
Polmans will therefore take up the chairmanship on the first of July, a few months earlier than planned, at TIACA%u2019s Annual General Meeting (AGM) in Budapest, Hungary, in November.
%u201CWe very much regret that Sebastiaan is leaving, but of course respect his decision,%u201D said Polmans.
 %u201CTogether we came up with a clear strategy and four-year action plan for the Association and I am proud to be able to take over a healthier and stronger TIACA.
%u201CI am determined to continue working with the Board, the Chairman%u2019s Council, and our members to deliver the action plan we started at the beginning of Sebastiaan%u2019s chairmanship.%u201D
%u201CSebastiaan and Steven have done an admirable job to turn around TIACA against the odds and stabilize the organization," said Ram Menen, one of the Association%u2019s founding members, past Chairman, and member of the chairman's Council.
Scholte is stepping down as CEO of Jan de Rijk as of July 1, 2019 to pursue new opportunities.
You may also like:-
---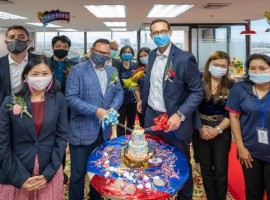 Logistics
Laem Chabang has a range of strategic multi modal capabilities alongside its proximity to the country's major deep sea port, transit cargo terminal and the future Thailand third airport project at U-Tapao.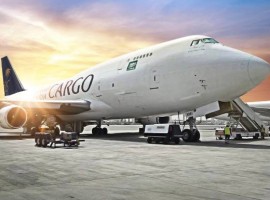 Air Cargo
The company said the new aircraft will boost the cargo and supply operations and help meet the significant surge on the demand for medicine, medical and preventive equipment and other similar goods.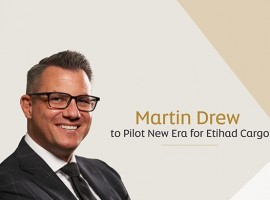 Air Cargo
Etihad Aviation Group has promoted Martin Drew to the role of managing director – Cargo and Logistics. Drew will assume the position on November 1.