Seasonal demand for travel prompts Emirates to operate scheduled A380 service to Amman
<p></p><p class="MsoNormal" style="text-align: justify;" data-mce-style="text-align: justify;">Jan 28, 2019: In a recent move, Emirates, one of the largest Middle Eastern carriers, that operates three daily flights between Amman and Dubai utilising the Boeing 777, has announced that it will operate its A380 aircraft on one of its three daily flights on the route. </p> <p class="MsoNormal" […]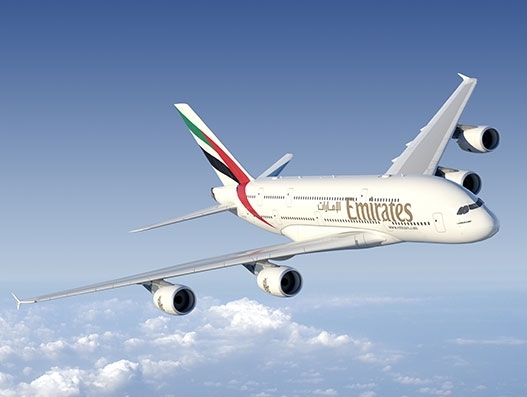 Jan 28, 2019: In a recent move, Emirates, one of the largest Middle Eastern
carriers, that operates three daily flights between Amman and Dubai utilising
the Boeing 777, has announced that it will operate its A380 aircraft on one of its three daily
flights on the route.
The upgradation of the aircraft for four month period - June 1, and October 26,
2019 is in response to increased demand for travel during the summer period.
This year, the Dubai-based airline will be for the first
time operating a scheduled A380 service to the capital of Jordan. This development follows the
historic one-off A380 flight operated in September 2016, informed the airline
through a statement.
It has been operating services to Jordan for 33 years.
The airline in its official release said: "Passengers
can also enjoy connection from Dubai to an extensive network of almost 50 A380
destinations, including a number of leisure and business cities popular with
Jordanians like Bangkok, Singapore, Hong Kong, London, Paris, Sydney, New York,
Los Angeles, among others."
The airline adds: "On our flights to Boston, US and
Glasgow, UK, Emirates will be introducing this wide-body aircraft to meet
increased seasonal passenger demand."