Sean Healy is the new regional COO of FedEx Express Europe
Sep 20, 2018: FedEx veteran Sean Healy is the new Regional chief operating officer (COO) of FedEx Express Europe. In his new role, Healy's work in Europe will involve continued operational integration, as well as leveraging the company's networks, people and innovation to deliver service excellence and support growth across the region. Most recently, he […]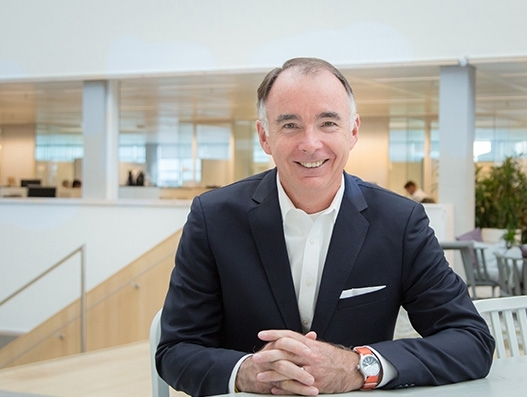 Sep 20, 2018: FedEx veteran Sean Healy is the new Regional chief operating officer (COO) of FedEx Express Europe.
In his new role, Healy's work in Europe will involve continued operational integration, as well as leveraging the company's networks, people and innovation to deliver service excellence and support growth across the region.
Most recently, he held the role of SVP of Transportation, International, Planning and Strategy at FedEx Freight. His scope of work included leading the overall design, development and implementation of technology solutions and processes that have positioned FedEx Freight as the market leader in the North American less-than-truckload (LTL) industry. He was also responsible for managing the road network at FedEx Freight, which last year logged over one billion miles.
Healy succeeds Michael Holt in the role. Holt will stay on until end of September 2018 to assist with the transition.
"Sean has more than 30 years' industry experience and has been at the forefront of operational innovation and service excellence for customers within the FedEx family," said Bert Nappier, president FedEx Express Europe and CEO of TNT.
Healy said: "FedEx Express Europe is one of the most dynamic places to be within FedEx, not only with the TNT integration, but also as the logistics industry as a whole is undergoing transformation. I look forward to working with the European team on delivering our vision for Europe.''
Healy joined FedEx Express in 1986 as a package handler while in college and rose through the ranks to become Vice President of Global Planning and Engineering.