Sea freight and air freight verticals place Kuehne + Nagel on a strong pitch in Q1 2017
Apr 20, 2017: The Germany based Kuehne + Nagel Group had a good start in Q1 2017 by gaining significant market share in two of its prominent business verticals. Sea Freight and Air Freight segments are the ones that fuelled the growth of the company.
The Kuehne + Nagel Group maintained the growth momentum of the fourth quarter of 2016 in the first three months of the current year. Net turnover increased by 7.2 percent to CHF 4.299 million as against CHF 4.010 million in the same period last year. Gross profit grew by 3.5 percent to CHF 1.648 million against CHF 1.593 million in Q1 2016, and EBITDA at CHF 257 million reached the previous year's level. Earnings for the period stable at CHF 165 millions.
In sea freight, Kuehne + Nagel increased volumes by 9 percent to over one million TEU and thus grew more than twice as fast as the overall market. The Group gained significant market shares in almost all trade lanes, particularly in the transatlantic and transpacific relations. Kuehne + Nagel's customer information system, KN Login, proved to be a decisive success factor in winning new business. At the same time, cost efficiency further increased. Margins continued to remain under pressure and thus were under the previous year's level, however, stable compared to the fourth quarter 2016. With 27.6 percent the EBIT-to-gross profit margin (conversion rate) was at a stable level, EBIT amounted to CHF 93 million.
Kuehne + Nagel's solution-oriented, industry-specific offering in airfreight, combined with stronger market demand, resulted in a considerable growth in the first quarter 2017. Volumes increased by 15.5 percent to 350,000 tonnes. Customers rely on Kuehne + Nagel's competence and service quality, whereby strong growth reported from sectors like pharma, perishables, and e-commerce.
The overland business of the company continued its expansion and clearly exceeded the market growth and recorded 5 percent increase in turnover. Higher volumes in the groupage, full truckload and intermodal businesses and the growing demand for industry-specific solutions, particularly for the pharma and the Expo & Event sectors contributed to the positive numbers.
Growth in contract logistics accelerated through customer focus, solution competence, innovative services and digitalised processes. In theQ1 2017, net turnover increased by 6.8 percent. The acquisition of two specialised pharma logistics companies is expected to generate additional growth. EBIT rose by 12.1 percent, and the EBIT margin increased from 3.1 percent. In the first quarter 2016, a positive one-off effect of CHF 8 million was recorded pertaining to a profit of sale of real estate.
Detlef Trefzger, CEO of Kuehne + Nagel International AG, said, "The good result in the first quarter 2017 supports our optimistic outlook for a continued successful business development this year. In sea freight and airfreight we are experiencing high growth and have gained significant market shares. This increase in volume and productivity as well as cost control mitigated the ongoing pressure on margins. Our strategic approach for overland and contract logistics led to a further improvement of results. We have established a real basis for the second half of 2017."
You may also like:-
---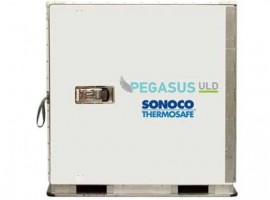 Logistics
FAA approval officially enables reciprocal EASA (European Aviation Safety Agency) approval, which is anticipated in the very near future.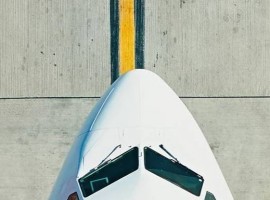 Logistics
The global rollout of CargoWise across a. hartrodt operations in Asia, South and North America, Oceania and Europe, will be a staged process with completion by March 2023.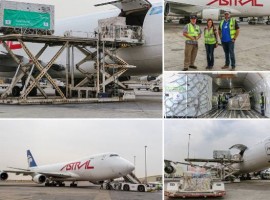 Air Cargo
Logistics
The hospital which included generators, tents, HEPA filters and medical equipment, can facilitate up to 200 people to receive potential lifesaving treatment.