Schiphol gears up for space travel
<p style="text-align: justify;">Mar 31, 2017: Royal Schiphol Group has signed letter of intent with renowned Dutch astronaut André Kuipers for Schiphol Spaceport 2030, Amsterdam Airport Schiphol's most ambitious project to date. The project is to create a spaceport equipped for use by private space travellers.</p> <p style="text-align: justify;">Schiphol felt compelled to act because the aerospace […]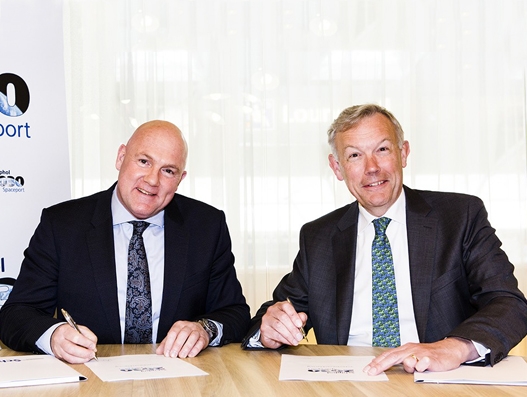 Mar 31, 2017: Royal Schiphol Group has signed letter of intent with renowned Dutch astronaut André Kuipers for Schiphol Spaceport 2030, Amsterdam Airport Schiphol's most ambitious project to date. The project is to create a spaceport equipped for use by private space travellers.
Schiphol felt compelled to act because the aerospace industry is developing at a rapid pace, explains Nijhuis.
Jos Nijhuis, president & CEO of Royal Schiphol Group, said, "This is a pioneering project in the same spirit that was intended by Jan Dallaert, our first CEO. Last year we celebrated our 100th anniversary. That may seem old, but we feel we have only just begun. To strengthen the position of Mainport Schiphol, we must continue to challenge ourselves and respond to the changing world around us. The sky is no longer the limit, and testing for private space flights is well underway. Space tourism was only ever a matter of time and we have to be ready. It is a new arena for us. And because space flights are not categorised as aircraft movements, we see plenty of opportunities to investigate – within the scope of our current agreements on aircraft slots and movements, and how to bring space closer to the Netherlands."
Kuipers, a man who once spent 204 days in space himself, will act as a special advisor to the project.
Kuipers, said, "To be a frontrunner, you should pioneer and promote exploration. And Schiphol has always played a pioneering role in the world of aviation. This time, we're going to do that together. I'm glad that I can bring my knowledge and experience to this project. I believe that Schiphol Spaceport in 2030 is a huge step forward in the European aerospace industry."