Schiphol Cargo and KLM Cargo back Parcel International's new same-day intra-European air cargo service
<p style="text-align: justify;">Dec 16, 2016: A new same-day intra-European air cargo delivery service called 12send has been launched by Parcel International, making use of Amsterdam Airport Schiphol's baggage system and KLM's European network.</p> <p style="text-align: justify;"><a title="Schiphol Cargo" href="https://schipholcargoworld.com/" target="_blank" rel="noopener noreferrer">Schiphol Cargo</a> and <a title="KLM Cargo" href="https://www.afklcargo.com/WW/en/local/homepage/homepage.jsp" target="_blank" rel="noopener noreferrer">KLM Cargo</a> have backed the […]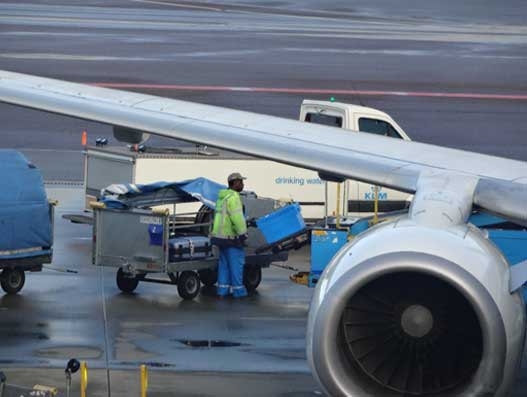 Dec 16, 2016: A new same-day intra-European air cargo delivery service called 12send has been launched by Parcel International, making use of Amsterdam Airport Schiphol's baggage system and KLM's European network.
Schiphol Cargo and KLM Cargo have backed the service, following a successful pilot trial in October 2016 on KLM routes between Amsterdam and Barcelona-El Prat, Spain.
Cargo shipped on the 12send service is processed and loaded by Schiphol's luggage system, and travels to KLM destinations Europe-wide.
Parcel International handles first and last mile, delivering to the final customer by electric van and e-bike.
"Same-day delivery is soon to be a standard, and as Europe's leading e-commerce hub, we have backed an innovative high-end service which is also CO2 responsible," said Jonas van Stekelenburg, head of Cargo, Schiphol Cargo.
"Schiphol has a world-class baggage system which is fast, secure, and seamless, and working with KLM's efficient network and Parcel International's e-commerce expertise we are confident 12send will be a valuable enlargement of European air freight services, and meet the growing needs of our air freight partners."
Marcel de Nooijer, EVP KLM Cargo & MD Martinair Holland said the service set a new standard in terms of cross-border delivery.
"With the belly capacity of KLM's broad European passenger network we offer great solutions for all customers in the rapidly growing cross-border e-commerce market and the trend towards delivery within 24 hours.
Casper Plat, Partner, Parcel International, said customers ordering goods such as fast fashion and books demanded a same-day service but often had to wait for next day delivery via truck.
"Thanks to 12send, same-day delivery of e-commerce goods is now possible in the whole of Europe by harnessing otherwise unused cargo capacity of passenger planes," he said.
"This means we can provide an "ordered before noon, delivered before 11pm" service all over the Continent.
"The partnership between Schiphol, KLM, and Parcel International joins our strengths to the benefit of our customers, who are demanding shorter and shorter fulfilment times."
Parcel International aims to have 12send operational to 20 European cities in the coming years.
The service is driven by a new start-up called 12send, with Parcel International as the majority stakeholder. KLM Cargo and Schiphol Cargo have contributed to the start-up and launch of the service.