Saudia Cargo resumes freighter ops to Guangzhou and Mumbai
May 6, 2019: Saudi Airlines Cargo Company has announced its decision to resume freighter operations to the Chinese city of Guangzhou and India's commercial capital city, Mumbai. Effective April, the carrier is operating a weekly freighter flight, aiming to meet the growing demand for cargo operations & stimulate trade movement to/from the Asian continent, in […]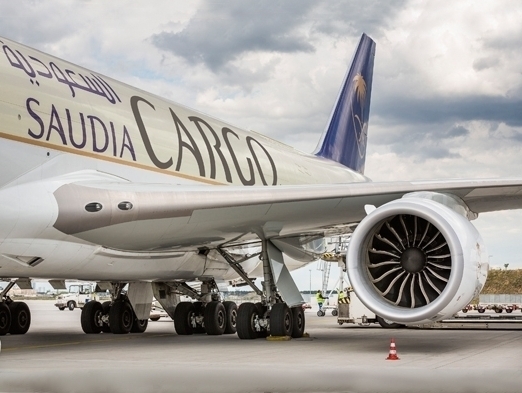 May 6, 2019: Saudi Airlines Cargo Company has announced its decision to resume freighter operations to the Chinese city of Guangzhou and India's commercial capital city, Mumbai.
Effective April, the carrier is operating a weekly freighter flight, aiming to meet the growing demand for cargo operations & stimulate trade movement to/from the Asian continent, in addition to the already operating 5 weekly flights to Dhaka & the 7 weekly flights to Hong Kong.
Omar Hariri, CEO of Saudia Cargo said: "This operation reflects the company's policy aiming to enhance and increase trade activities between the Kingdom & both countries."
Hariri added: "Saudia Cargo will mobilize its logistical capabilities to and from both destinations, adding an extra weekly freighter flight to Guangzhou operated by a Boeing 777F aircraft & another to Mumbai, operated by a Boeing 747-400F, offering estimated 100 tonnes of capacity to each destination in addition to the belly-capacity on board Saudia passenger flights."
During this year, Saudia Cargo strengthened its presence in the Asian continent to fill the exceeding demand for air cargo & logistical services through the belly-capacity on-board Saudi Arabian Airlines that operates 480 weekly flights with the capacity of 5,836 tonnes a week to/from 21 destinations in Asia.