Saudia Cargo receives pharma GDP certification
Oct 22, 2019: Saudia Cargo yesterday announced that it has gained European Union Good Distribution Practice (EU GDP) certification for its pharma operations. This certificate, according to the Saudi Arabian carrier, 'marks a new achievement for Saudia Cargo and a well-deserved recognition of its high-quality storing and transporting services of pharmaceuticals and medical cargoes'. The […]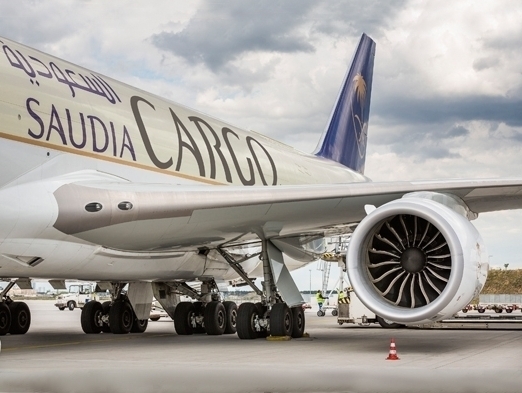 Oct 22, 2019: Saudia Cargo yesterday announced that it has gained European Union Good Distribution Practice (EU GDP) certification for its pharma operations.
This certificate, according to the Saudi Arabian carrier, 'marks a new achievement for Saudia Cargo and a well-deserved recognition of its high-quality storing and transporting services of pharmaceuticals and medical cargoes'.
The carrier received the certificate from SGS, following the demonstration that its storage and transportation service meet all international requirements.
"This certificate recognizes that Saudia Cargo maintains and complies with the quality management standards throughout the supply chain and applies efficient procedures and policies for receiving and handling pharmaceuticals & medical products without any risks," said Abdulrahman Al-Mubarak, chief commercial officer, Saudia Cargo.
The company informed that it has enhanced the quality of medical products warehouses and equipped its main stations inside the Kingdom with state-of-the-art equipment and devices to control temperature. The company has also qualified its cadre to efficiently handle pharmaceutical loads.
Last year, Saudia Cargo inaugurated a new modern cold storage facility for pharmaceuticals at King Abdulaziz International Airport (KAIA) to meet the surged demand of highly-sensitive and temperature-controlled shipments. This was in conjunction with the launch of its pharma product FlyPharma.
"The facilities conform to the international standards of the World Health Organisation (WHO) and the European Committee for Medicinal Products for Human Use as well as the local standards of the Saudi Food and Drug Authority. The facilities also ensure different temperatures and accommodate pharmaceutical companies' containers, which require advanced technology solutions."