Saudia Cargo multi-station contract to be handled by WFS
Sept 10, 2019: Saudia Cargo has awarded multi-station cargo handling contract to Worldwide Flight Services (WFS), after conducting technical visits to each WFS station to determine the quality of each facility. This three-year contract covers major airport gateways in Europe and the United States. Through this deal, WFS will handle in excess of 160,000 tonnes […]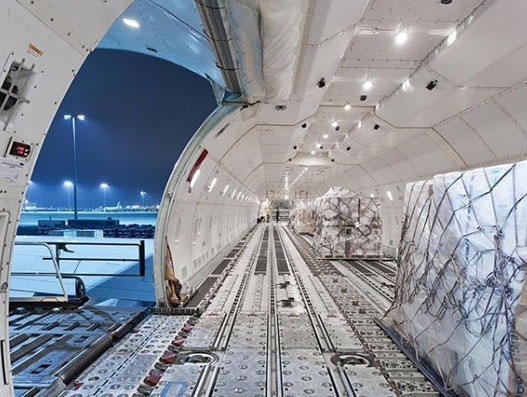 Sept 10, 2019: Saudia Cargo has awarded multi-station cargo handling contract to Worldwide Flight Services (WFS), after conducting technical visits to each WFS station to determine the quality of each facility.
This three-year contract covers major airport gateways in Europe and the United States.
Through this deal, WFS will handle in excess of 160,000 tonnes of cargo per annum for the airline and provide ramp handling for air cargo shipments onboard over 5,000 passenger and freighter flights a year.
The agreement extends WFS' existing relationships with Saudia Cargo at Paris Charles de Gaulle Airport and across all airports in France as well as at Frankfurt, New York JFK and Washington Dulles airports.
It also awards WFS new business for cargo handling at London Heathrow and Manchester in the United Kingdom, and at Brussels Airport and Amsterdam Schiphol Airport.
WFS will commence warehouse operations for the airline in the UK with effect from October 1, 2019, followed by the start of the new ramp and cargo handling services in Belgium and the Netherlands on November 1.
Duncan Watson, VP Global Commercial Cargo at WFS, said: "We are honoured that Saudia Cargo has chosen to extend its relationship with WFS at stations where we already work together in Europe and the US and, following a full review of the market, to also partner with us for its major cargo operations in Amsterdam, Brussels, London and Manchester. An important factor in our success is undoubtedly our ability to offer services to Saudia Cargo at all eight airports within our own facilities and the expertise and flexibility of our people at each airport."
As part of the tender process, Saudia Cargo and to meet local WFS staff responsible for managing the airline's cargo operations.
Barry Nassberg, Group CCO at WFS added: "We established our Global Commercial Group to offer and support this type of multi-station agreement, which is clearly very attractive to international airlines with extensive networks."