Saudia Cargo hosts "Flower & Perishables" Air Shippers Forum at the 4th Air Cargo Africa 2017
Mar 01, 2017: Saudia Cargo has recently hosted Air Shippers' Forum on Flower & Perishables on February 21, 2017 at the 4th Air Cargo Africa 2017.
The panelists for the forum were Conrad Archer country MD of Panalpina Airflo Kenya, Jane Ngige CEO of Kenya Flower Council, Sian Roses Group, David Beecham Senior Manager cargo products of Qatar Airways Cargo, Dirk Hanekom CEO of Agri All Africa, Stanley Winterbach MD Agri All Africa Nigeria and moderated by Joseph Notter VP Operations of Saudia Cargo.
The forum was attended by over 90 delegates from the shippers and forwarders community where the focus was on flowers, fruits and vegetables – key export commodities from the African continent, the transportation of which demands specific expertise. The panelist also discussed Perishables shippers require logistics partners that can ensure access to capacity, cool facilities in as many steps of transport as feasible and affordable, and the ability to move goods swiftly and on time. Another growing demand is for end-to- end service.
This session put shippers at the heart of the discussion and they voiced their views related to perishables transportation. The forum also discussed how the air freight community and the different stakeholders understand how they can improve the perishables supply chain thus assuring shippers the integrity of their shipments.
Air Cargo Africa 2017, the fourth biennial exhibition cum conference, kicked off in Johannesburg on February 21, 2017.
You may also like:-
---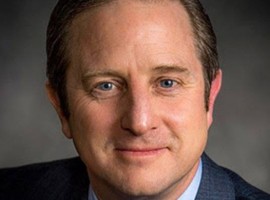 Aviation
As Boeing's first chief sustainability officer, Raymond will be responsible for further advancing Boeing's approach to sustainability that is focused on environmental, social and governance priorities, stakeholder-oriented reporting and company performance.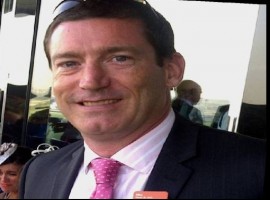 Air Cargo
Eastern Airlines has roped in Mike Duggan as director of International Cargo Business Development. Duggan will also be responsible to lead and support the carrier's move into freighter operations.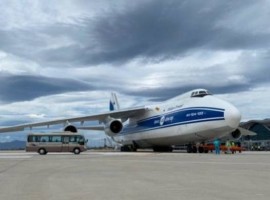 Air Cargo
Amid over 18 per cent and 19 per cent drop in the overall market tonnage and FTK (freight tonne-kilometres), respectively, the Group managed to hold on to 5 per cent and 10 per cent decrease.