Saudia and Saudia Cargo pick Unilode to manage its ULD fleet
Mar 14, 2017: Saudia and Saudia Cargo have awarded the management of their containers and pallets to Unilode Aviation Solutions, the leading global provider of outsourced Unit Load Device (ULD) management and repair solutions, with operations set to start on April 1, 2017.

This new long term agreement has resulted from a joint tender launched by Saudia and Saudia Cargo, and creates one of the largest ULD management partnerships in the industry. Unilode will set up a regional ULD management office in the airlines hubs in Jeddah and Riyadh, and will operate a repair shop in Jeddah for the maintenance and repair of ULDs and galley carts, supplemented by Unilode's owned worldwide network of 30 repair stations. As an additional service, Unilode will undertake the management of ULD accessories. Saudia and Saudia Cargo have chosen Unilode's Hybrid ULD Management solution in which the containers are part of a dedicated fleet and the pallets are being supplied from Unilode's pool.

Jaan Albrecht, Saudia CEO, said, "During the tender process Unilode has demonstrated exceptional knowledge and expertise in all aspects of ULD management and repairs, and has proposed a number of ways which will enable us to improve our operations and enhance the service we provide to our customers."

Nabil Khojah, Saudia Cargo CEO, added, "Saudia Cargo is a major player in the global air cargo market and we count on Unilode's commitment to help us meet and exceed our customer's expectations. For our service delivery it is essential that we have the ULDs ready in an airworthy condition when and where we need them, and given Unilode's fleet now counts over 120,000 ULDs, and they will provide us with additional services such as ULD accessories management, this will ensure the correct ULD availability during our partnership with Unilode."

Ludwig Bertsch, Unilode president and CEO, commented, "Middle Eastern carriers are the world's fastest growing airlines and we are committed to support our customer's growth plans which may include the purchase of additional assets and opening of new stations in our ULD management and repair network."
You may also like:-
---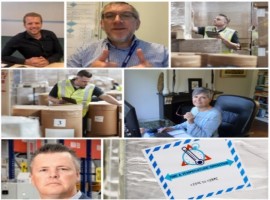 Air Cargo
Covid-19
Amsterdam Airport Schiphol's Pharma Cargo Community is collaborating to ensure the temperature-controlled supply chain is ready for the safe and efficient transportation of Covid-19 vaccines.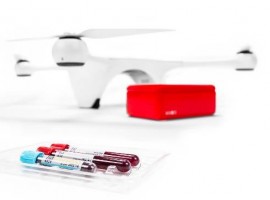 Drones
Through this partnership, Matternet will conduct a joint research project with JAL in Japan, as the company continues to expand its commercial business globally.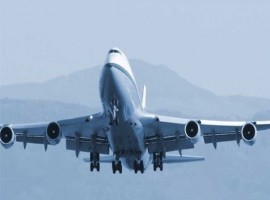 Air Cargo
DSV has now added an additional two 747 freighters to its Europe-Asia cargo air bridge with an extra weekly inbound departure from Shanghai and the new Hong Kong-Luxembourg route.