Saudi Ports Authority launches country's largest integrated logistics zone
Oct 14, 2019: Saudi Ports Authority is planning to set up the country's largest integrated logistics zone as part of its plans to make the kingdom a hub in the trade exchange movement, especially between the continents of Europe, Asia, and Africa. The formal announcement on the Al Khomra Logistics Zone Jeddah was made by […]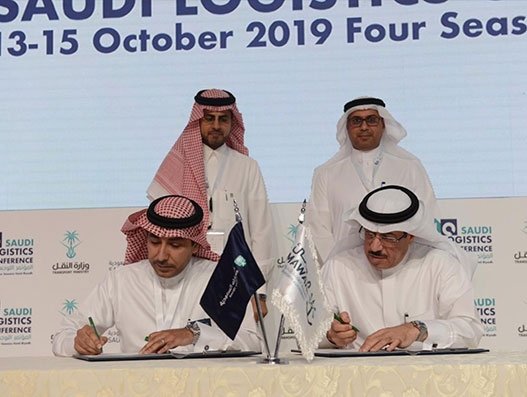 Oct 14, 2019: Saudi Ports Authority is planning to set up the country's largest integrated logistics zone as part of its plans to make the kingdom a hub in the trade exchange movement, especially between the continents of Europe, Asia, and Africa.
The formal announcement on the Al Khomra Logistics Zone Jeddah was made by Minister of Transport Dr. Nabeel Bin Mohamed Al-Amoudi at the third Saudi Logistics Conference which is currently underway at Riyadh. Al-Amoudi further added that Al Khomra is an umbrella for a number of logistics zones and platforms to be launched in the coming period through a prepared comprehensive strategy and plan.
This would be a modern logistics zone that offers commercial facilities, customs bonded zone, re-exports zones, he added. Al Khomra logistics zone is expected to host 10 business areas from four vital sectors — electronic, vehicles, electrical equipment and food and beverages.
The zone will include primary manufacturing facilities, secondary manufacturing facilities, storage and cooling facilities and food distribution centers. The zone features strengthening strategic partnerships with the private sector; opening new horizons for promising investment and commercial opportunities and providing integrated and advanced logistics services.
Al Khomra seeks to provide advanced infrastructure and added-value services that will actively contribute towards positioning Saudi Arabia as a global logistics hub while raising its competitiveness on investment and services fronts as outlined within Saudi Vision 2030.
The 2 million sq m zone in the south of the city will be linked by road to the nearby Jeddah Islamic Port, King Abdulaziz International Airport and the Saudi Landbridge rail project linking Jeddah and Riyadh, Mawani's president Saad bin Abdulaziz Alkhalb said in an accompanying statement.
The statement said that the project's location along the Red Sea coast — a route for more than 13 per cent of global maritime trade — would make it an important hub for China's Belt and Road initiative.