Saudi Aviation, BAE Systems ink pact for aircraft maintenance
January 02, 2020: The Saudi Aviation Association has signed a memorandum of understanding (MoU) with BAE Systems for development and training. It aims at joint cooperation to enhance local aircraft maintenance. The two parties will work on new programmes to train Saudi youth in fields compatible with the capabilities of the company, in addition to […]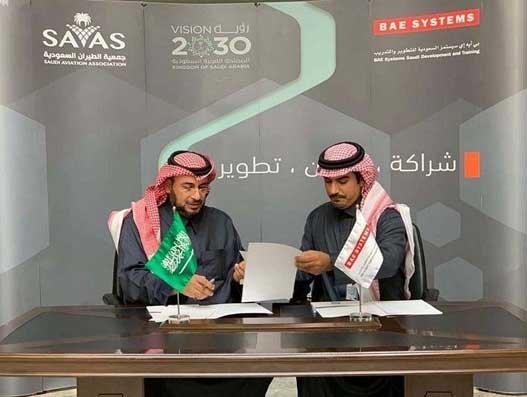 January 02, 2020: The Saudi Aviation Association has signed a memorandum of understanding (MoU) with BAE Systems for development and training. It aims at joint cooperation to enhance local aircraft maintenance.
The two parties will work on new programmes to train Saudi youth in fields compatible with the capabilities of the company, in addition to analysing information, current and future requirements in the maintenance and operation of aircraft. The local aircraft maintenance market is witnessing a steady growth in Saudi Arabia.
Prince Fahd bin Mishaal, president of the Saudi Aviation Association and the vice-chairman of the Saudi Aviation Club said that he was optimistic about the move, saying that the association seeks to upgrade its services and keep pace with developments in Saudi Arabia.
"The Saudis working in the field of civil aviation have proven their professionalism and competence on the local and international levels," he said. "Therefore, by signing this MoU, the association will lead these capabilities to the ranks of developed countries."