Saudi Arabian government sign contracts for developing various airports
Jun 13, 2017: The minister of transport Suleiman bin Abdullah Al – Hamdan of Saudi Arabia has signed contracts with international companies to operate and develop several airports in the Kingdom. The minister is also the chairman of the General Authority of Civil Aviation Administration (GACA). The contracts were awarded to several international and local companies to build and operate several airports in the region. This includes the construction of the new airports - King Abdulaziz International Airport in Jeddah, and Taif International Airport. The operations contract of Prince Nayef bin Abdulaziz International Airport in Al Qassim, Prince Abdulmohsin Bin Abdulaziz Airport in Yanbu and Hail International Airport also were awarded.
Singapore Changi Airport International won the 20-year operations right of the King Abdulaziz International Airport. The contract for the development, operation and management of the Taif International Airport was signed with the Asyad Holding Group in collaboration with Consolidated Contractors Company and Airports Munich. The contracts for operating Prince Nayef bin Abdul Aziz Al - Qassim and Hail Airport International Airport and Prince Abdul Mohsen bin Abdul Aziz Airport in Yanbu, were signed with the consortium of Al Rajhi Holding and the Turkish Airport Holding (TAV ).
The signing of these contracts comes as part of the GACA's strategy to enhance private sector participation in airport projects, increase investments and to provide better service for the passengers on par with the international standards which is in line with the vision 2030.
Suleiman bin Abdullah Al – Hamdan noted that "the partnership with the private sector will contribute to upgrading the services provided at airports. It will also increase foreign investments in the Kingdom and to raise the level of economic activities."
You may also like:-
---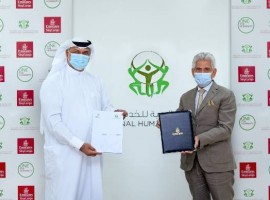 Logistics
Under the terms of the MoU, Emirates SkyCargo and IHC will work together to develop innovative logistics solutions for effective crisis relief operations.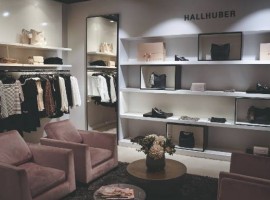 Supply Chain
All communication will run via OSCA, from order confirmation and delivery planning to transport bookings and inquiries among other aspects of the software.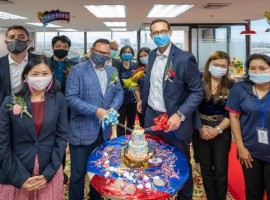 Logistics
Laem Chabang has a range of strategic multi modal capabilities alongside its proximity to the country's major deep sea port, transit cargo terminal and the future Thailand third airport project at U-Tapao.