SAS Cargo maintains position as No 1 in the world in delivering air freight quality
Nov 8, 2019: IATA driven organisation Cargo iQ has released its September 2019 results, revealing that SAS Cargo maintains the leading position as the world's No 1 in delivering air freight quality. SAS Cargo in its official release said that yet again, it was ranked No 1 according to the IATA Customer Promise Performance Index. […]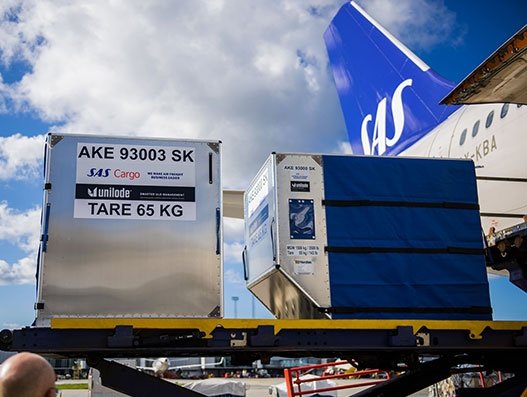 Nov 8, 2019: IATA driven organisation Cargo iQ has released its September 2019 results, revealing that SAS Cargo maintains the leading position as the world's No 1 in delivering air freight quality.
SAS Cargo in its official release said that yet again, it was ranked No 1 according to the IATA Customer Promise Performance Index. The IATA Customer Promise Performance Index is a very important benchmarking index as it reflects a fixed and standardized mutual measurement of quality between carriers and forwarders.
"This is the result of the continuous great teamwork that exists across the entire SAS organization and together with our partners. Quality is a vital part of our DNA and being ranked as No 1 in the world again is a very satisfactory result of our continuous commitment to offer the highest possible standards to our customers," said Leif Rasmussen, president and CEO, SAS Cargo Group A/S.
Cargo iQ creates and implements quality standards for the worldwide airfreight industry.
Erling Kirkeby, head of Handling & Quality Management, SAS Cargo said: "In our daily work we are constantly improving our processes. We have structured follow-ups of KPIs and a continuous dialogue with our Handling Agents in order to secure both corrective measures and a proactive approach to potential improvement areas. I am very happy and proud to see these efforts have led to such satisfactory results."