SAS Cargo launches new pharma product
November 15, 2017: Scandinavian carrier SAS Cargo has recently launched its new pharmaceutical freight wing to cater to the need of various temperature-sensitive healthcare products. According to sources, SAS Cargo has proven expertise in safe on-time transportation of temperature-sensitive pharmaceutical products across the globe. In a bid to reinforce its transportation services to meet the growing […]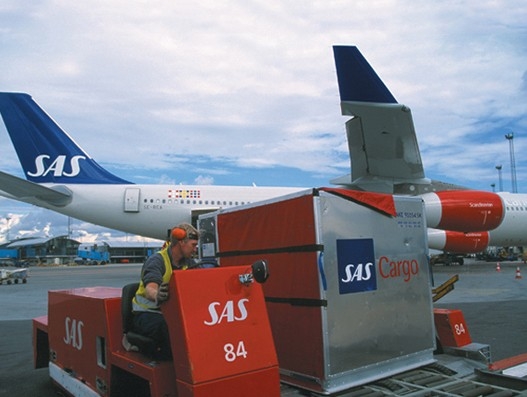 November 15, 2017: Scandinavian carrier SAS Cargo has recently launched its new pharmaceutical freight wing to cater to the need of various temperature-sensitive healthcare products.
According to sources, SAS Cargo has proven expertise in safe on-time transportation of temperature-sensitive pharmaceutical products across the globe.

In a bid to reinforce its transportation services to meet the growing needs of the pharma market, SAS Pharma Cargo was added to its product offerings.
In addition to using the latest equipment, processes and operating procedures, SAS Cargo would use active GPS trackers to monitor the shipment, assuring accurate temperature is kept throughout the entire transport chain.
"The Pharmaceutical industry expects high standards and performance from airlines while transporting temperature sensitive goods. We intend to make transportation of pharma products easier and more reliable. SAS Pharma Cargo will add real value to the needs and expectations of the pharmaceutical industry", said Leif Rasmussen, President & CEO, SAS Cargo.
"SAS Cargo offers transparency and excellence in handling and transportation of pharma products. Out of 1,100 daily flights, 30 are intercontinental and are dedicated for pharma services equipped with 24×7 on-line booking system," said Rasmussen.