Sandro Knecht joins Imperial Logistics International as chief commercial officer
Jan 17, 2019: CEVA Logistics executive Sandro Knecht has now joined Imperial Logistics International as the chief commercial officer. He will be based at the company's new offices in Zurich, and reporting to recently-appointed CEO Hakan Bicil. In this newly created post, Knecht will be responsible for leading and managing business development, marketing and CRM, […]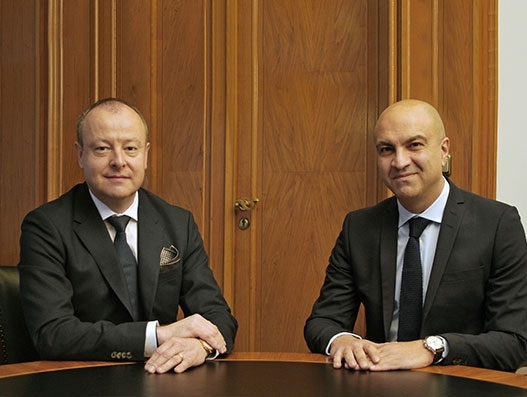 Jan 17, 2019: CEVA Logistics executive Sandro Knecht has now joined Imperial Logistics International as the chief commercial officer.
He will be based at the company's new offices in Zurich, and reporting to recently-appointed CEO Hakan Bicil.
In this newly created post, Knecht will be responsible for leading and managing business development, marketing and CRM, as well as the overall solutions offerings of Imperial Logistics International.
His first objective is the establishment of a new business development team to drive future growth and uncover new business opportunities primarily within Imperial Logistics International. This will include the recruitment of key industry-focused business development executives who will spearhead growth within sectors such as Automotive, Chemicals and Industrial, leveraging Imperial Logistics' considerable expertise in these areas.
Knecht joins Imperial Logistics International from Ceva Logistics, where he spent seven years in senior management positions - most recently as executive VP - Global Supply Chain Solutions, and a member of the Global Business Development Board.
Prior to that, Knecht spent seventeen years at Panalpina World Transport, holding several senior posts including VP of its US operations in Atlanta; MD of its Irish and (later) UK businesses; regional CEO for Europe; and chief Marketing & Sales and Supply Chain Management Officer.
Hakan Bicil said: "His impressive experience and track record in logistics and freight management equip him to play a major role in the future development of our business around the world."