Sanad takes its MRO solutions to Africa, signs a deal with Ethiopian Airlines
February 7, 2020: Sanad Aerotech, a wholly owned subsidiary of Mubadala Investment Company, signed an agreement with Ethiopian Airlines; extending Sanad's aircraft engine maintenance, repair and overhaul (MRO) solutions services in Africa. The agreement, which was signed at MRO Africa, enables Sanad and Ethiopian Airlines to collaborate and tap MRO business opportunities in the region. […]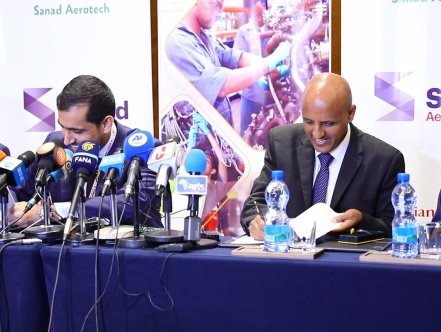 February 7, 2020: Sanad Aerotech, a wholly owned subsidiary of Mubadala Investment Company, signed an agreement with Ethiopian Airlines; extending Sanad's aircraft engine maintenance, repair and overhaul (MRO) solutions services in Africa.
The agreement, which was signed at MRO Africa, enables Sanad and Ethiopian Airlines to collaborate and tap MRO business opportunities in the region. The initial phase of the agreement will see Sanad and Ethiopian Airlines establishing a Centre of Excellence for the repair and overhaul of auxiliary power units (APU) in Addis Ababa and will start with APU's used on B737 and A320 aircraft.
The strategic alliance also aspires to include aircraft components and aircraft engine MRO, as part of the service. The latest agreement between Sanad and Ethiopian Airlines builds on a 2018 MOU to collaborate on APU capabilities, among others.
Sanad has also built strategic relationships with leading international OEMs including Rolls-Royce, General Electric (GE), and International Aero Engines (IAE), which have enabled Sanad to deliver competitive aircraft engine MRO expertise throughout a variety of engine maintenance service programs across multiple engine platforms.