San Bernardino Airport gets FAA approval for cargo expansion
January 02, 2020: The Eastgate Air Cargo Logistics Centre planned for San Bernardino International Airport, California has received approval from the Federal Aviation Administration (FAA), clearing the way for a nearly 660,000 square-foot sorting facility and two 25,000 square-foot support buildings to be raised at the former Norton Air Force Base. In his decision, released […]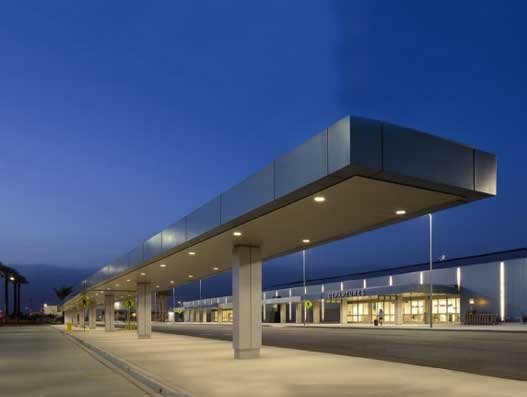 January 02, 2020: The Eastgate Air Cargo Logistics Centre planned for San Bernardino International Airport, California has received approval from the Federal Aviation Administration (FAA), clearing the way for a nearly 660,000 square-foot sorting facility and two 25,000 square-foot support buildings to be raised at the former Norton Air Force Base.
In his decision, released December 23, Mark McClary, FAA Western-Pacific region airports division director found the privately-funded project met federal requirements and will not significantly affect the quality of the environment.
The project was delayed due to approval pending a comprehensive environmental study of the project. "This really is a gamechanger for the airport because it allows us to get the airport into a self-sustaining operational mode," executive director Michael Burrows of the airport said on December 30. "FedEx and UPS have helped put us on the map, they really have, and we owe a lot to them, but with this new project, it really takes us and the airport into where it was designed to be."
A week after receiving the FAA's sanction, the San Bernardino International Airport Authority (SBIAA), moved the Eastgate project forward by unanimously approving a 35-year ground lease with master developer Hillwood Enterprises for development of about 100 acres of land at the airport, including space for Eastgate and 41 acres of the ramp.
The agreement includes three extension options totalling an additional 14 years. Initial lease revenues have been estimated at about $2.6 million annually, according to SBIAA sources.
In the months preceding the FAA's decision, local environmental advocates, faith-based organizations, community members and elected officials championed a comprehensive environmental review of the project to ensure appropriate measures were taken to mitigate air and noise pollution and increased truck traffic. Eastgate increases the recommended solar power generating capacity while incorporating energy-efficient green buildings, electric vehicle charging stations, and electric aviation ground support equipment. The project will also underground existing overhead power lines, which lowers fire hazards.
When the facility opens, as many as 12 flights are expected every day, with that figure increasing to 26 by 2025.
E-commerce giant Amazon is a rumored tenant, but Burrows said that Hillwood is talking to all potential operators.
"This complex is designed to be compatible with air cargo operation – not just one company," Burrows said. "It's a multi-million dollar construction effort, so the last thing Hillwood wants to do is build something someone can't use. You have to design for air cargo today. You can't design for air cargo yesterday, and really, this air cargo facility is designed for air cargo tomorrow."