Ryder unveils new logistics hub in London to serve Eastern Canada
January 4, 2018: Ryder System Inc%u2014a leader in commercial fleet management, dedicated transportation, and supply chain solutions has recently commenced its new logistics operating center (LOC) in London, Ontario, which is aimed to primarily serve the Eastern Canada region. The new facility will handle over 3,000 cross-border freight movements every month between US, Canada and […]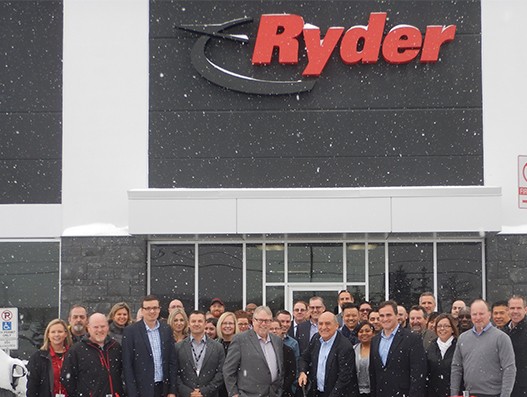 January 4, 2018: Ryder System Inc%u2014a leader in commercial fleet management, dedicated transportation, and supply chain solutions has recently commenced its new logistics operating center (LOC) in London, Ontario, which is aimed to primarily serve the Eastern Canada region.
The new facility will handle over 3,000 cross-border freight movements every month between US, Canada and Mexico.
According to reports, the new facility comprises a 30,000-square-foot building with office and cross-docking space, besides parking spaces for 286 trailers and 162 tractors. The new facility and yard is expected to provide additional services and capacity opportunities to Ryder's existing and future customers.
"This facility is a key element of our cross border operation between Canada and the US," said Gene Sevilla, vice president of international supply chain solutions of Ryder System Inc.
"It will enable Ryder to continue to grow in the Canadian market, and further support Ryder's handling of cross-border freight movements on behalf of North American retailers and manufacturers in various industries," said Sevilla.
According to the company, the new facility offers cross-dock solution and enables goods to be distributed using little or no storage time. Inbound shipments coming from the US are received at the cross-dock in London, Ontario, unloaded and sorted for final store delivery, and redeployed outbound in 24 hours or less. It enables retailers to reduce their transportation costs while also replenishing their stores more frequently to meet customer demand and fulfill omni-channel or forward stocking on fast-moving items.