Russia's Rossiya Airlines picks Zeal Global as its cargo GSA in Goa
Aug 15, 2019: Rossiya Airlines, Russian airline, has picked Zeal Global Group, as its exclusive cargo General Sales Agent (GSA) in the Indian state of Goa. This agreement is a part of the joint collaboration between Zeal Global and Taprobane Aviation. According to the partnership, Zeal Global will be responsible for handling and managing cargo […]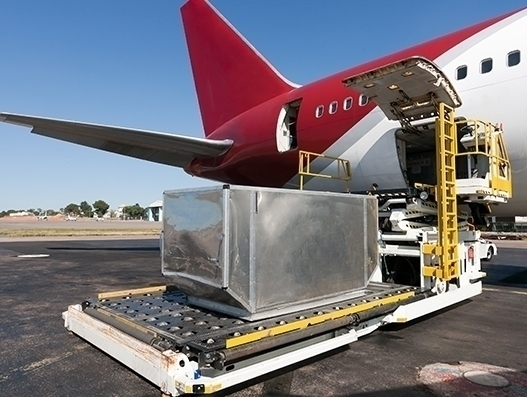 Aug 15, 2019: Rossiya Airlines, Russian airline, has picked Zeal Global Group, as its exclusive cargo General Sales Agent (GSA) in the Indian state of Goa.
This agreement is a part of the joint collaboration between Zeal Global and Taprobane Aviation.
According to the partnership, Zeal Global will be responsible for handling and managing cargo while capitalizing on the surge in Russian trade in the region and solidifying the presence of the airline through its offices in New Delhi and a commercial network extending throughout the country.
The commodities expected to be transported on the route include all types of general cargo and perishable cargo, namely, pharmaceuticals, spare parts, electrical items, garments, fabrics, fruits and veg etc.
This agreement will further translate into additional capacity of cargo from India to Russia, particularly for the pharmaceuticals and industrial companies operating from Goa, who can start direct shipments to Russia.
Zeal Global has committed for local operation handling for cargo and the arrangement has been set up with Indigo for moving shipments from Mumbai, Chennai, Hyderabad, Ahmadabad, Bangalore and other cities to Goa through bonded trucking and domestic carrier.
Rossiya Airline started operating from October 2017. Zeal Group has taken over for cargo operations effective from November 2018. It will operate 4 passenger flights in a week from GOA to VKO (MOSCOW - VNUKOVO). The days of operations will be 2, 4, 5 and 7 with the capacity of around 525 passengers and the capacity for each cargo flight will be around 9 to 10 tonnes.
Nipun Anand started Zeal Global in 2012, a Delhi-based firm which specifically delves into the GSSA cargo business. It has pan India offices located in Bangalore, Chennai, Kolkata, Ahmedabad, Vizag and Trichi. Some of the airlines they represent are Air Asia, MIAT Mongolian, Copa Air, Arik Air, Asky Air, among others.