RSA National's new air cargo terminal at DWC to drive UAE's logistics sector growth
Sep 21, 2018: UAE's logistics sector is set to enter a new phase of growth with the opening of new air cargo terminal located airside at Dubai World Central (DWC) by RSA National.
RSA National is the joint venture between US-based National and UAE-based RSA Global.
The new multimodal smart transit hub for road, sea and air will drive growth in UAE's logistics sector, which is set to increase by 4.8 percent by 2021.
"RSA National's vision is to operate as a one-stop, boutique integrator offering multimodal supply chain solutions: specialising in innovative and quality services for its customers in established and emerging sectors as well as niche products including perishables and dangerous goods," informs the company through a statement.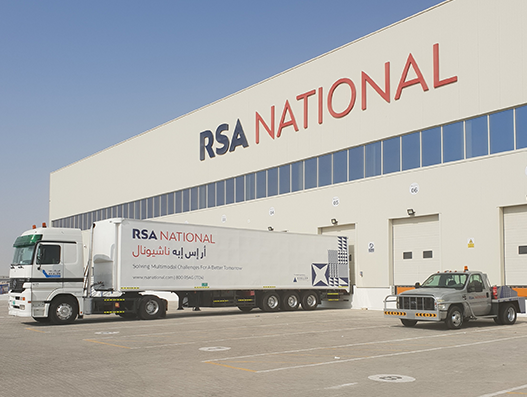 To mark the occasion, an exclusive ceremony was held at RSA National's new cargo terminal with the attendance of Sheikh Ahmed bin Saeed Al Maktoum, chairman of Dubai Airports, president of the Dubai Civil Aviation Authority, chairman and CEO of Emirates Group, and Paul Griffiths, CEO, Dubai Airports.
Dubai is within an eight-hour flight of two thirds of the world cementing its strong position to lead the global logistics industry and help fulfil the UAE's aviation and logistics vision for 2045 with RSA National playing an integral role. Its location on the Dubai Logistics Corridor linking DWC to Jebel Ali port reinforces its commitment to a multimodal approach for customers but through one single supplier. As an Authorised Economic Operator and with Dubai Police and Customs situated on-site, customers will experience faster clearances and inspection prioritisation for a smoother transaction.
RSA National specialises in innovative and tech forward solutions for the retail, ecommerce, and perishables sectors, as well as government and humanitarian programmes. All sectors are growing in this region due to its continued reliance on imported perishables and goods; the increased adoption of ecommerce; and the impact of preparing for, and running, Expo 2020 and other major events. The company has successfully completed 13,000 sq m of built up area, and has the ability to scale up within its 56,000 square metre footprint in DWC, in line with the growing demand forecast.
Sheikh Ahmed bin Saeed Al Maktoum said: "The RSA National air cargo terminal is an impressive and welcomed development and supports Dubai's efforts to remain at the forefront of aviation and logistics globally."
Abhishek Ajay Shah, Co-Founder and Group CEO of RSA Global said: "We have designed this smart facility to deliver innovative multimodal, tech-forward supply chain solutions and plan to expand as the region's demands grow. The sky's the limit.
Jacob Matthew, president – ME and Pac Rim and Board Member, National said: "The completion of the first phase of the first commercial cargo terminal at DWC is an important step for RSA National in the context of the UAE aviation industry, a vital driving force of the country's economic diversification plan. Non-oil sectors such as manufacturing, aviation and logistics are important contributors to the GDP with a contribution expected to account for nearly 90 percent of the economy by 2025. The cargo industry itself is witnessing major developments and recently recorded robust growth. Innovation in the transport industry is important, and as logistics providers with our own aircraft fleet, we constantly strive to improve efficiency around the movement of goods and also customer service."
Paul Griffiths, Dubai Airports said: "We have witnessed impressive freight growth at DWC since it first opened in 2010. The airport has quickly ascended the global rankings for international freight volumes and is now ranked in the top 20."
You may also like:-
---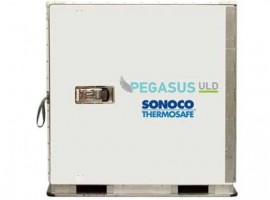 Logistics
FAA approval officially enables reciprocal EASA (European Aviation Safety Agency) approval, which is anticipated in the very near future.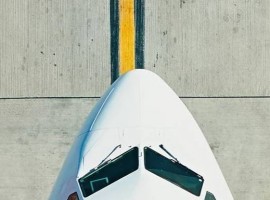 Logistics
The global rollout of CargoWise across a. hartrodt operations in Asia, South and North America, Oceania and Europe, will be a staged process with completion by March 2023.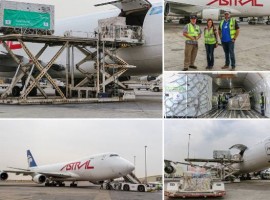 Air Cargo
Logistics
The hospital which included generators, tents, HEPA filters and medical equipment, can facilitate up to 200 people to receive potential lifesaving treatment.