RSA Global launches e-commerce fulfilment solution
June 6, 2019: RSA Global has launched a fulfilment solution with a capability to process up to 10,000 consignments per day, catering to digital sellers and e-commerce platforms. This platform launched by the Dubai-based supply chain solution provider has been launched targeting the high potential markets of the Middle East and African continent. The company […]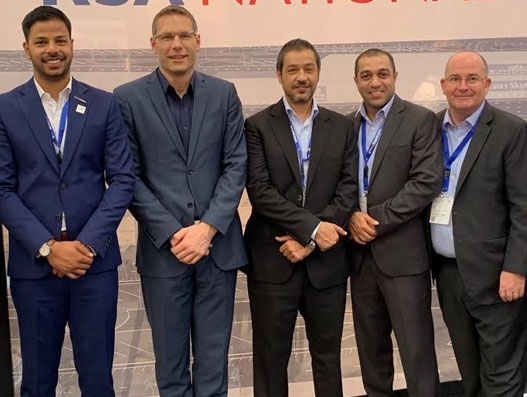 June 6, 2019: RSA Global has launched a fulfilment solution with a capability to process up to 10,000 consignments per day, catering to digital sellers and e-commerce platforms.
This platform launched by the Dubai-based supply chain solution provider has been launched targeting the high potential markets of the Middle East and African continent.
The company has made significant investments in technology and infrastructure that address the diverse challenges of these emerging markets and promises a sophisticated solution to elevate the customer experience in the following areas:
1. First mile: Digital operations that ensure complete visibility from the start
2. Linehaul: Partner air fleet to provide consistent efficiency in transit time
3. Customs clearance: Top performing agents powered with blockchain & AI technology
4. Final mile: Mobile platform to handle last minute changes to delivery and to optimize route
planning
5. Integration options: Multiple options to integrate via various technologies e.g. EDI or APIs
RSA is leveraging its exclusive and extensive network to guarantee a robust and integrated fulfilment solution, with traceability at every step. The company is also designing multimodal shipping options to optimise cost and efficiency for clients with varying demands.
Users of RSA's brand-new e-commerce solution will be able to track every milestone from first mile to last, on one platform. This visibility is critical for the healthy evolution of the product given the diverse operating processes of the different destinations.
RSA's partner network, with on the ground knowledge, provides a vantage point to overcome stringent local requirements.
"This is a culmination of all the services and products we have been building over the years to now serve who we believe will be the consumer of the future. With our strategic focus and investments in technology, we look forward to enabling consumers in the Middle East and Africa to gain greater access to the world," states Abhishek Ajay Shah, RSA Global's co-founder & Group CEO.
RSA Global began operations in Dubai in 2009 and in 2018, RSA inaugurated a dedicated airside air cargo terminal in Dubai under one of its joint ventures, RSA National, to provide advanced air cargo services that complete its multimodal bouquet of solutions. The terminal is located in DWC and is minutes away from Jebel Ali Port.