RSA Global appoints Karthikeyan Hariharan as chief operating officer
October 31, 2019: UAE-based digital freight forwarding and supply chain management company RSA Global has appointed Karthikeyan Hariharan as its chief operating officer (COO), to lead and streamline the freight and logistics operations. "We are very excited to have Karthikeyan on board as our new COO. His special skill set combining extensive finance expertise and […]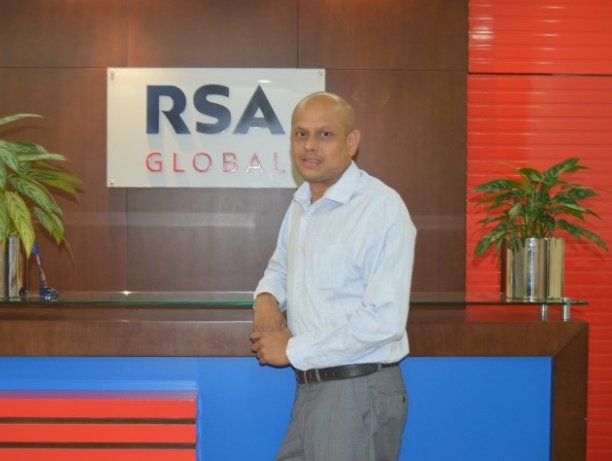 October 31, 2019: UAE-based digital freight forwarding and supply chain management company RSA Global has appointed Karthikeyan Hariharan as its chief operating officer (COO), to lead and streamline the freight and logistics operations.
"We are very excited to have Karthikeyan on board as our new COO. His special skill set combining extensive finance expertise and commercial knowledge in the field of logistics paired with the ability of adapting to the rapid digital transformation of the industry is unique in the market. With him leading our operational teams and processes we will further enhance and extend our existing service and product portfolio, expand our global network and continue our journey of becoming fully digital optimizing our customers' experience when working with us," said Abhishek Ajay Shah, co-founder and CEO of RSA Global.
Karthikeyan has extensive experience in the finance sector, as well as in the freight forwarding and logistics industry obtained over 16 years. Being a chartered accountant, he held leading positions in finance at Danzas, the UAE-based joint venture of logistics company DHL, as well as at the global financial advisory company KPMG.
Prior to joining RSA Global, Karthikeyan headed Danzas' business controlling department, overseeing complex projects such as the implementation of the cloud computing service 'Oracle Cloud'. Before that, he had explored the commercial side of the freight forwarding business as commercial manager at Danzas.
"I am thrilled to have been offered the opportunity to lead RSA Global's operations at an important time in its development. RSA Global has an inspiring culture, great market capabilities and a strategy for future growth. I am looking forward to building on this strong backbone whilst simultaneously ensuring we remain focused on delivering the very best quality products and service to our customers," said Karthikeyan.