Royal Schiphol appoints Dick Benschop as new CEO
March 12, 2018: In a latest development, Royal Schiphol Group has roped in Dick Benschop as its new CEO. According to Schiphol, Benschop will quit Royal Dutch Shell to succeed Jos Nijhuis, who is expected to retire as head of the airport. Nijhuis will continue to remain as its CEO till May 1. However, he […]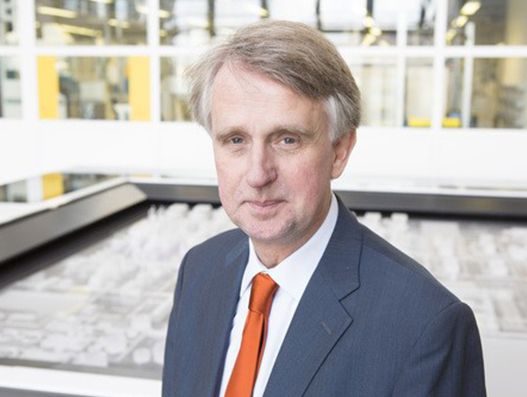 March 12, 2018: In a latest development, Royal Schiphol Group has roped in Dick Benschop as its new CEO.
According to Schiphol, Benschop will quit Royal Dutch Shell to succeed Jos Nijhuis, who is expected to retire as head of the airport.
Nijhuis will continue to remain as its CEO till May 1. However, he will remain with the group till July 1 to hand over duties to Benschop. Subsequently, he will be overseeing its international activities till April 1, 2019.
Between 1998 and 2002, Benschop was the state secretary for foreign affairs in the second Dutch cabinet led by Prime Minister Wim Kok.
He later joined Royal Dutch Shell, where he headed a number of key positions, including president-director of Shell Nederland, between May 1, 2011 and January 1, 2016.
Earlier, Benschop worked as state secretary for four years with the Schiphol Group in an advisory role.
Louise Gunning, chair of the supervisory board of Royal Schiphol Group said: "Given his experience in the public domain, combined with his ample experience in the business world, we are convinced that he will be able to encourage all parties involved to join forces and set the course for the next phase of Schiphol. We believe that he will be able to address the complex challenges of Dutch aviation. It is our conviction buy generic seroquel online that he and his team are capable of developing the airport smartly, safely and sustainably."
Benschop said: "Schiphol is a special place, and a wonderful company that I have worked previously. I am really looking forward to the opportunity of leading one of the most dynamic organisations in the Netherlands. Aviation is synonymous with many challenges and opportunities. How can we continue to develop sustainably? How can we find a new balance between nuisance and the economic importance based on trust? Each one is a big issue, which I am looking forward to address on behalf of the Netherlands, passengers, airlines and local residents."
"With the appointment of Benschop, Royal Schiphol Group intends to encourage a sustainable development of the airport. Along with his team, Benschop will prepare Schiphol for the future. In the short term, the preparation will involve more renovation and construction activities, as passenger numbers continue to break records. In the long term, it will involve developing a new vision for the future of Royal Schiphol Group, which is in line with societal and technological developments, and the global demand for mobility. Royal Schiphol Group's mission is to optimally connect the Netherlands to the rest of the world, in order to contribute to prosperity and welfare in the Netherlands and abroad," said Gunning.