Royal Cargo passes GDP re-certification audit for pharma logistics
Aug 19, 2019: Royal Cargo has announced that its Pharma/Clinical Trial Logistics and Premium Courier Service unit passed the Good Distribution Practices (GDP) re-certification audit. Pharma Logistics is a business unit of this Philippines-based company that provides Logistics Management Solutions for Pharmaceutical and biotechnological industries. The representations of international certification body TUV Rheinland Philippines reviewed […]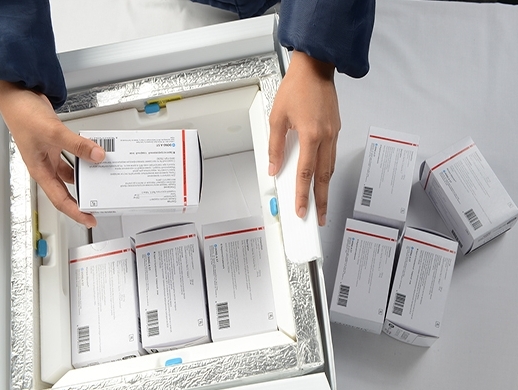 Aug 19, 2019: Royal Cargo has announced that its Pharma/Clinical Trial Logistics and Premium Courier Service unit passed the Good Distribution Practices (GDP) re-certification audit.
Pharma Logistics is a business unit of this Philippines-based company that provides Logistics Management Solutions for Pharmaceutical and biotechnological industries.
The representations of international certification body TUV Rheinland Philippines reviewed documents and records and inspected the warehouse.
Post the inspection, the auditors noted positive observations and opportunities for improvements, and therefore recommended Pharma Logistics for re-certification.
Pharma Logistics was commended for its commitment to continually improve the system for GDP and for consistently maintaining the Good Warehousing and Distribution Practices inside the facility.
Royal Cargo Pharma Logistics is the first Good Distribution Practices (GDP) certified Logistics Service Provider in the Philippines. The unit is headed by Allan Soriano, Vice President for Pharma Logistics.
Good Distribution Practices (GDP) Certification for Pharmaceuticals demonstrates dedication to good distributive practices and quality in every aspect of service.