Royal Cargo moves multiple unit trains of Philippine National Railways
Dec 16, 2019: Royal Cargo successfully delivered and positioned two sets of brand new diesel multiple unit trains of the Philippine National Railways using its self-propelled transporter (SPT), multi-axle conventional trailers and unloaded using its 60-tonner and 75-tonner mobile cranes. The trains were procured from Indonesian firm, Industri Kereta Api (INKA) for P485.31 Million. The […]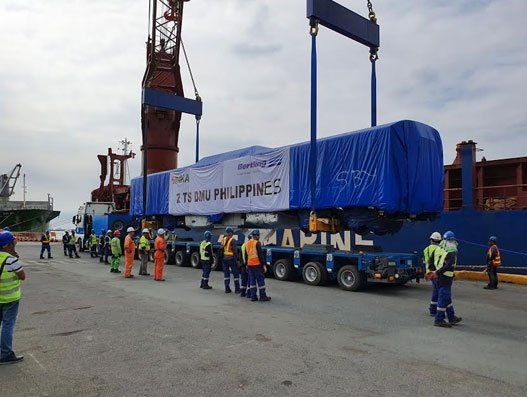 Dec 16, 2019: Royal Cargo successfully delivered and positioned two sets of brand new diesel multiple unit trains of the Philippine National Railways using its self-propelled transporter (SPT), multi-axle conventional trailers and unloaded using its 60-tonner and 75-tonner mobile cranes.
The trains were procured from Indonesian firm, Industri Kereta Api (INKA) for P485.31 Million.
The DMU trains departed from Tanjung Perak Port in Surabaya, Indonesia last December 3 and arrived the Port of Manila on December 9, 2019.
This shipment is the first delivery of PNR trains and seven more new trainsets are set to arrive in 2020, and will accommodate more than 140,000 passengers, as part of the Build Build Build Program of the Government.