RIOgaleão Cargo Logistics Efficiency Programme helps importers to gain agility in operations
September 27, 2017: RIOgaleão Cargo's Logistics Efficiency Programme has benefitted the importers in two ways - more than 100 importers have decreased the time for clearing their cargoes to a general average of three days and there has been reduction of the time spent on storage in the cargo terminal at Tom Jobim International Airport.  The programme saw participation from 141 companies. Out of the 141 companies, almost 40 of them managed to reach a 50 percent reduction in the time spent for the goods to be released.
The first edition of the Logistics Efficiency Programme occurred between November 2015 and October 2016. The positive indicators achieved resulted from a team's work, whose main focus is to provide personalised advice to each of the programme participants.
The main benefited sectors were oil & gas and pharmaceuticals, since important companies from these sectors were the ones that presented the best results in the import process and became even more efficient in the transactions between them, RIOgaleão Cargo and Public Agencies.
The second stage of the Logistics Efficiency Programme is underway to further enhance the airport's performance. Importers with the best results are awarded with a seal granted by RIOgaleão Cargo.
The index used to reward the highlights of the year is measured by RIOgaleão by means of monitoring the average time of the logistics process, from the arrival of the cargo at the terminal until delivery to the representative. The number of processes, the outcome of engagement and the improvement of the logistic chain and importer procedures are also taken into account. The importer with the highest total score per segment, added to the rankings of each month, will be the winner.
"The goal is to show participants the bottlenecks across the process and seek together - importer and exporter along with the concessionary - solutions to improve performance," explains Patrick Fehring, director of RIOgaleão Cargo.
"This improvement also involves advising Public Agencies to improve the performance of the cargo release time."
Photo: Patrick Fehring
You may also like:-
---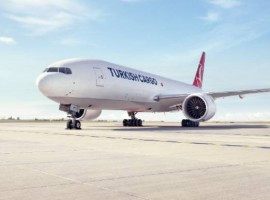 Air Cargo
Continuing its technological investments, the software reduces the error rate at its business processes as well as the costs while improving the employee productivity among other aspects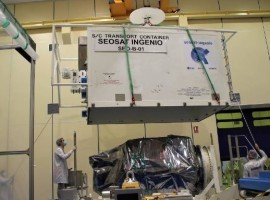 Aviation
SEOSAT-Ingenio is the first Spanish satellite with optical technology, developed primarily by the Spanish space industry led by Airbus in Spain as the prime contractor.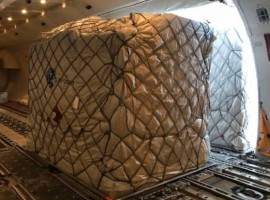 Logistics
Weekly direct flights will depart from Shanghai (PVG) every Monday and from Amsterdam (AMS) each Sunday to service for a post-COVID resurgence in demand during what is traditionally a fourth quarter peak season.