RIOgaleao Cargo gets Authorised Economic Operator status
Jan 23, 2019: RIOgaleao Cargo, the cargo terminal of Brazil%u2019s Tom Jobim International Airport, has been recently recognized as an Authorized Economic Operator (AEO), in AEO Safety (AEO-S) category.
With this certification granted by Brazilian Federal Customs, Tom Jobim International Airport becomes the only airport in Brazil to be recognised as an AEO and reinforces its importance as a link in the logistics chain, legitimating the low degree of risk in its foreign trade operations, in terms of security. 
In addition, RIOgaleao Cargo becomes Brazilian Federal Customs%u2019 strategic partner, providing greater predictability in the flow of the international market and consequent boost in investments in the Brazilian economy.
The preparations to gain this certification started in 2016 with RIOgaleao first working on the Customs%u2019 requirements and guidelines.
Over the last months, the company intensified its work on the implementation of new controls and adaptations of processes and infrastructure in order to prepare for the validation audit, which occurred in October 2018. The achievement, in addition to being highly representative in safety levels, also reinforced RIOgaleao Cargo's commitment to compliance and operational integrity, pillars already implemented and improved since the company obtained CEIV Pharma and ISO 9001: 2015 certificates.
AEO certification is not mandatory in Brazil, but has become representative in the global market. Today, the chain is considered safer when all those involved in the process have it. More than 160 companies are recognized by the AEO Brazilian programme, being RIOgaleao the only airport. 
The airport highlights in its release the main benefits of this certification for its customers: %u201CFor RIOgaleao%u2019s customers, one of the main benefits of operating in an AEO-certified environment is to achieve the linearity of their logistics processes, avoiding breaks in the security of their chain, which facilitates international trade in several aspects and ensures trust with other stakeholders.%u201D
You may also like:-
---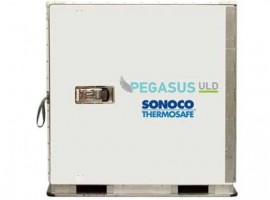 Logistics
FAA approval officially enables reciprocal EASA (European Aviation Safety Agency) approval, which is anticipated in the very near future.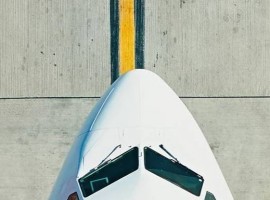 Logistics
The global rollout of CargoWise across a. hartrodt operations in Asia, South and North America, Oceania and Europe, will be a staged process with completion by March 2023.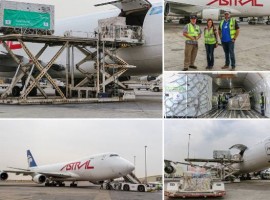 Air Cargo
Logistics
The hospital which included generators, tents, HEPA filters and medical equipment, can facilitate up to 200 people to receive potential lifesaving treatment.