Richard Corrado new president of ATSG
Sep 11, 2019: Richard F Corrado, currently chief operating officer of aircraft leasing company Air Transport Services Group (ATSG), has been selected as the new president of the company. With this appointment, the company continues its management succession programme. Effective September 16, Corrado will be responsible for goal-setting and oversight of all ATSG businesses. To […]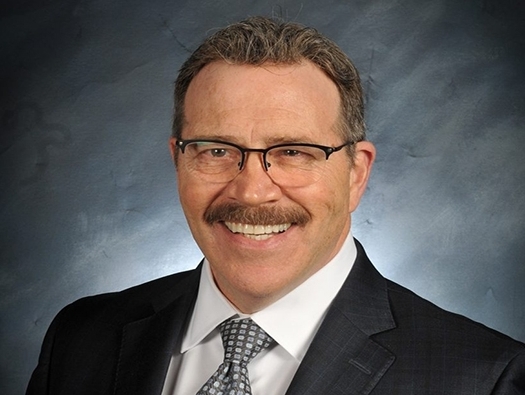 Sep 11, 2019: Richard F Corrado, currently chief operating officer of aircraft leasing company Air Transport Services Group (ATSG), has been selected as the new president of the company.
With this appointment, the company continues its management succession programme.
Effective September 16, Corrado will be responsible for goal-setting and oversight of all ATSG businesses.
To fill in Corrado's role, the company has hired experienced transport executive Edward J Koharik III as chief operating officer of ATSG.
Meanwhile, Joseph C Hete remains chief executive officer and a director of ATSG. Hete will focus primarily on ATSG's strategic planning and management team development as chief executive officer.
Since 2010, Corrado has helped enhance and extend ATSG's innovative business model, now an industry standard known as "A+CMI."
This innovation gives customers seeking air transport services the option to separate the Aircraft lease, "A," from the Crew, Maintenance, Insurance "CMI" aircraft operating support that ATSG offers as part of complete turnkey solutions to customers.
As COO, Koharik will take over the day-to-day operations management for the majority of the ATSG companies.
Ed Koharik comes to ATSG after a decorated military career, key leadership experience with the US Transportation Command, ATSG's largest customer, and operational and strategy roles with FlightSafety.
Randy Rademacher, board chairman of ATSG said: "Through his creative ideas and strong performance in a wide range of assignments at ATSG and elsewhere, Rich Corrado has proven himself ready to assume more leadership responsibility."
"I know I speak for the Board of Directors in expressing confidence that Rich's strengths in marketing, operations, and business development, backed by Ed Koharik's operations experience and the continuing contributions and experience of the rest of our outstanding management team, will launch ATSG on an exciting new phase of sustained success, providing solid returns for our shareholders, exemplary service for our customers, and growth opportunities for our employees."
Corrado was elected chief operating officer of ATSG in September 2017 after seven years as chief commercial officer and president of ATSG's Cargo Aircraft Management, Inc. (CAM) subsidiary.
ATSG names Jim Pradetto as new president of its subsidiary LGSTX Services
"Rich's fresh ideas and unique approaches to creating solutions-based packages of air transport services around our core fleet of Boeing 767 converted freighters have helped us capture the substantial share of the regional express, e-commerce transport business we have today," Hete said.
Prior to joining ATSG, Corrado was chief operating officer of AFMS Logistics Management, and president of Transform Consulting Group.
Corrado said he looks forward to working with Joe Hete and the rest of the ATSG management team to extend the company's unmatched record of growth, cash-flow generation and strong shareholder returns.