Rhenus expands Americas network through Miami's Freight Logistics Group acquisition
April 18, 2019: This week Rhenus has taken a move to strengthen its presence in the Americas by acquiring the Miami-based freight forwarder and logistics solutions provider, Freight Logistics. Founded in 2001, Freight Logistics operates its own consolidation hub located near the Miami International Airport, and has its own offices in Argentina, Brazil and Chile. […]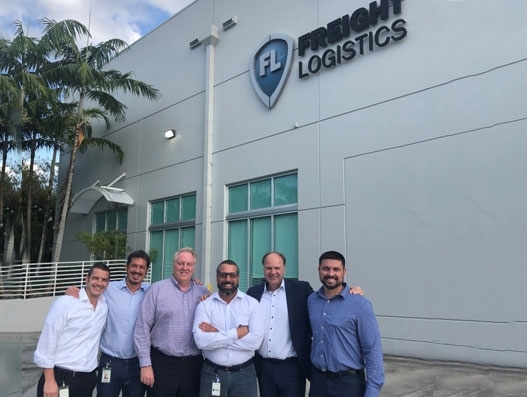 April 18, 2019: This week Rhenus has taken a move to strengthen its presence in the Americas by acquiring the Miami-based freight forwarder and logistics solutions provider, Freight Logistics.
Founded in 2001, Freight Logistics operates its own consolidation hub located near the Miami International Airport, and has its own offices in Argentina, Brazil and Chile.
This acquisition follows prior acquisitions of the group in Brazil and Canada.
The current management team and all of its employees in the region will remain with the company, even after the acquisition by Rhenus.
Freight Logistics was established with the aim of providing international transportation and fulfillment services to manufacturers, distributors, systems integrators and resellers of high technology products in the United States and Latin America. Today, the company specialises in supply-chain solutions, international transportation (air & ocean), customs brokerage, compliance, warehousing and distribution. Freight Logistics is IATA-accredited and a licensed Non-Vessel Owning Common Carrier (NVOCC).
Jorn Schmersahl, CEO of Rhenus Air & Ocean Americas said that the company's focus on high tech and IT, including the development of its own proprietary IT software and warehousing management system infrastructure, mobile applications, implementation and integration services, will complement the Rhenus activities in the region, since they have enabled Freight Logistics to have a strong position within their customer community.
"Their worldwide network and significant industry expertise in air, ocean and contract logistics will enable us to continue creating distinctive innovative solutions for our existing and future customers in the region. This, as well as our desire for solid growth, unites us with the Rhenus Group and provides us with a springboard for our ongoing development," said Gabriel de Godoy, CEO of Freight Logistics.