Rhenus boosts its presence in Indonesia by opening new business sites
Jun 02, 2017: Logistics provider Rhenus Group continues to expand presence in Southeast Asia. The Group opened an office in the port city of Semarang in February this year and has plans to launch services at another business site in Surabaya, the country's second-largest city, at the beginning of August. The Rhenus national company in Indonesia has now been certified by IATA since the end of May too.
As a result, Rhenus will have business operations at four sites in Indonesia in future – at two locations in Jakarta and one office each in Semarang and Surabaya. The company will offer air and sea freight services, customs clearance and trucking from the new representative offices in Semarang and Surabaya.
"Semarang and Surabaya are attractive business sites for us, thanks to their location and their size. We're increasing our clout in South-East Asia within the network of our other Asian national companies," says Remo Husser, managing director of Rhenus Logistics Indonesia. "The demand for efficient and reliable logistics services is high. The number of consignments that we're handling in Semarang is increasing all the time and we've been able to register strong growth in Jakarta too."
While the automobile, furniture and textile sectors as well as skilled crafts and trades are strong in Semarang, plastic products, tobacco, furniture and shoes play an important role in Surabaya.
Alongside international transport operations between Asia and Europe, Australia and the USA, Rhenus in Indonesia also organises services within Asia – for example, between Indonesia and Thailand or the Philippines.
The boosting of Rhenus' presence in Indonesia is a clear sign of the logistics specialist's growth strategy in Asia. The Rhenus Group is planning to open at least ten branches in the Asia-Pacific region in 2017 alone.
Picture source: Rhenus SE & Co. KG.
You may also like:-
---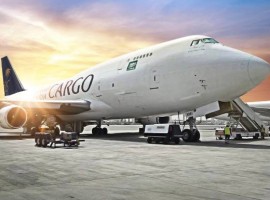 Air Cargo
The company said the new aircraft will boost the cargo and supply operations and help meet the significant surge on the demand for medicine, medical and preventive equipment and other similar goods.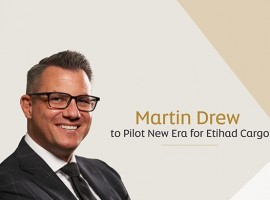 Air Cargo
Etihad Aviation Group has promoted Martin Drew to the role of managing director – Cargo and Logistics. Drew will assume the position on November 1.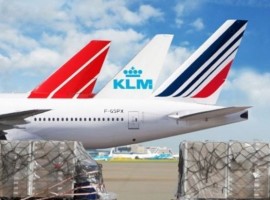 Covid-19
The additional cold room (COL), with temperatures ranging from +2 degrees Celsius to +8 degrees Celsius, will provide the capacity required to handle Covid-19 vaccines.