Rebooting environment in a sustainable way
The aerospace sector has spent over $150 billion on efficient research and development. The world's first CO2 standard for aircraft and the first carbon pricing mechanism for a single global sector.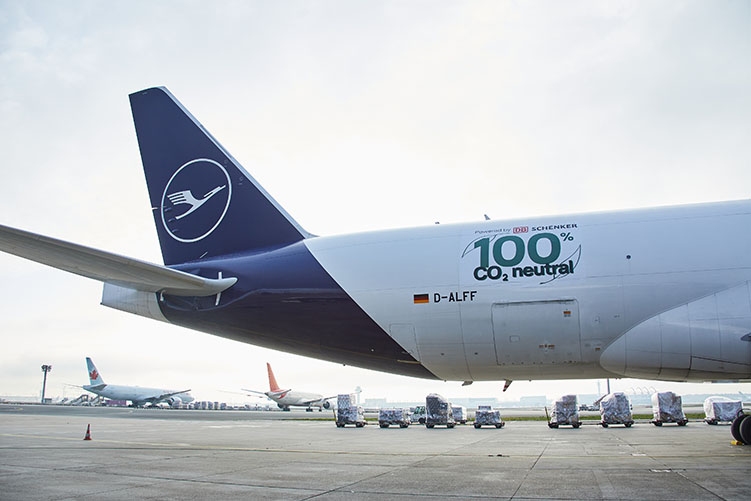 Sustainability is a journey rather than a destination. As other sectors and political audiences all over the world embrace a spirit of collective response to the climate crisis, aviation sees this as a continuation of its traditional way of doing business through a collaborative effort.
For a decade, airlines have spent over a trillion dollars on more efficient aircraft. The aerospace sector has spent over $150 billion on efficient research and development. The world's first CO2 standard for aircraft and the first carbon pricing mechanism for a single global sector were negotiated and adopted at the International Civil Aviation Organization (ICAO). It has been a busy ten years, reveals Waypoint 2050 by the Air Transport Action Group (ATAG), in its 2020 publication. It is a blueprint for aviation's sustainable future in line with the Paris Agreement on climate change.
At its 76th annual general meeting held in 2020, The International Air Transport Association (IATA) called on governments worldwide to support the development of sustainable aviation fuel (SAF) as a critical step to achieving its target to cut net emissions to half of 2005 levels by 2050. It urged governments to provide stimulus funds as the cost of SAF is too high and supplies very limited. This stimulus investment could help boost SAF production to 2 percent (6-7 billion litres) needed to bring SAF to competitive price levels against fossil fuels.
Robert Boyd, assistant director aviation environment, IATA, says, "IATA believes 2 percent SAF by 2025 is feasible if the policy environment is right. This means that the technology is there for SAF (7 certified technical pathways) and under appropriate sustainability constraints there is adequate feedstock. There is a significant amount of investment required to develop this amount of supply and this will require policy support from governments. Policy needs to incentivise the production of SAF over the production of ground transport fuel. This will unlock some of the existing production potentials that are currently serving the ground transport sector. Ground transport has alternatives such as electrification which aviation doesn't have; hence we advocate that feedstock is best applied to aviation for the whole of the economy's decarbonisation."
TIACA has a sustainability programme that looks at the UN sustainability goals and in particular focuses on People, Planet and Prosperity. At the beginning of its sustainability journey, it created the annual Sustainability Awards and then formed a dedicated working group to look at how the industry could become more sustainable.
Glyn Hughes, director general, The International Air Cargo Association (TIACA), recalls, "In 2020, we performed the first annual industry survey, intending to collect valuable insights that will feed the strategy and plans set up by the working group and to set up a baseline to monitor the progress year-on-year. The results of the first survey will be shared during an upcoming webinar. As we progress through 2021, I anticipate we will launch some further initiatives."
With digital twin of ULD fleet, each step within the life of ULDs is traced, to gain insights for continuous optimisation.
Thorsten Riekert, Jettainer
In December 2020, Air France KLM Martinair (AFKLMP) Cargo launched the Cargo SAF Programme, enabling freight forwarders and shippers to reduce the shipments' carbon footprint. This is the first programme in the air cargo sector in which an airline and its customers structurally work together to reduce carbon emissions.
Frederik van de Ven, sustainability programme director at AFKLMP Cargo, states, "We aim to lead in making the air freight industry more sustainable by securing the wellbeing of all the people who (help) make our product, by reducing our impact on the planet, and by making our products and services even more sustainable. One of the biggest sustainability challenges we currently face is the dependence on fossil fuel and the lack of sufficient alternatives. That is the reason we launched the world's first SAF Programme.
Japan Airlines Limited (JAL) became the first airline to conduct a demonstration flight in Asia using SAF primarily refined from the energy crop, camelina. It was the first demo flight using a combination of three sustainable biofuel feedstocks back in 2009. JAL's B747-300, carrying no passengers or payload, took off from Tokyo Haneda Airport with a blend of 50 percent biofuel and 50 percent traditional fuel.
Mark Morimoto, spokesperson, JAL, observes, "At this point, we plan to gradually introduce partial SAF use starting FY22 on routes from the continental US. However, the timing depends on external factors, including the status of the current global pandemic. Last month, JAL operated a commercial flight from Tokyo Haneda to Fukuoka with jet fuel blended with SAF produced in Japan on its B787-8."
skypooling by Jettainer, an online platform to share ULDs, aims to solve imbalances, eliminate empty transports needed for the repositioning of containers and pallets and thus save fuel and reduce CO2.
Christine Klemmer, general manager of skypooling, comments, "Our users already place some 12,000 ULD requests and offers each week, making ULD use more sustainable. Every AKE container not flown emptily on an intercontinental flight saves 65 kilogrammes of CO2. For a stack of pallets, the saving is already around 3,000 kilogrammes. Overall, skypooling can help to save up to 100,000 tonnes of CO2 annually, with proper scaling up to half a million tonnes."
Recently, Deutsche Post DHL Group (DPDHL) announced the investment of €7 billion in clean operations to reduce emissions to fewer than 29 million tonnes by 2030. Additionally, the company has committed to invest 1 percent net profit in supporting the environmental, social, and corporate governance (ESG) programme.
In 2020, around 70 million litres of SAF was produced and I expect approximately 120 million litres in 2021.
Robert Boyd, IATA
Frank Appel, group CEO, DPDHL in a press briefing held on March 22, pointed out certain measures that the government can take to reduce emissions. He suggested, "Government can put a price for negative effects from carbon emissions and impose a fine for it. Meanwhile, the government needs to invest in state-of-the-art technologies and invest in carbon-neutral projects."
Governments play a significant role in developing supporting mechanisms such as tax exemption or direct subsidy, which may be needed in the early years of building a market. As the value of SAF and the emission reductions are largely recognised, the demand must be stimulated by incentives soon which will increase the production and lower costs of SAF.
This industry can only achieve operational success moving cargo through collaboration with supply chain partners and the same is true when it comes to tackling broader industry issues such as sustainability.
Hughes says, "We must have an industry which mirrors the world it is serving, reflects social values and embraces them as our own, and protects our planet and its citizens. It should work to create equal opportunities for all and supports nations as they develop their economies and thus improves the economic prosperity of its citizens."
In January, Bolloré Logistics joined AFKLMP Cargo's SAF Programme for its 2021 shipments between Paris Charles de Gaulle and New York John F. Kennedy airports. This follows an earlier announcement that the year-round transportation of all Kuehne+Nagel's cargo on board regular AFKLM flights from Los Angeles to Amsterdam will be fully fueled by SAF.
van de Ven notes, "We have ongoing talks with several potential partners, forwarders and shippers. We expect to have more launches in the first half-year of 2021. The more demand for SAF, the higher the production of SAF, thus lowering its price. When it comes to sustainability we should no longer see other airlines as competitors. Therefore, stakeholders in our sector must intensify cooperation and exchange best practices."
In November 2020, DB Schenker and Lufthansa Cargo agreed to exchange views on environmental issues and to jointly promote them - including the move away from fossil fuels. On November 30, the first CO2-neutral freight flight took off under this partnership to transport goods from Siemens Healthineers AG, among others.
"This offer was jointly developed by Lufthansa Cargo and Compensaid, the central compensation platform of the Lufthansa Group. The SAF quantity corresponding to the fuel requirements of a flight is fed into the fueling system at Frankfurt Airport. This means that the SAF is distributed to all flights that are afterwards fueled. However, CO2 neutrality is attributed to a particular flight," says Julia Leukel, spokesperson for Lufthansa Cargo.
To deploy more than 11 million litres of SAF, Kuehne+Nagel and American Airlines joined forces to act on climate change. As part of the Net Zero Carbon programme, Kuehne+Nagel is proactively advancing its sustainable and scalable solutions to decarbonise air freight shipments.
An American Airlines Cargo spokesperson, mentions, "American has been taking delivery of SAF at San Francisco International Airport since last summer. Currently, we plan on deploying 9 million gallons of SAF over the next three years. We are excited about how this pilot programme will support the creation of a cleaner supply chain."
Apart from the reduction of fuel emissions in freight transport, TIACA aims to implement green standards to the highest degree possible when it comes to events it organises. "We will try to avoid stand-alone meetings, preferring to co-locate or multi-function wherever possible. We have ceased production of our physical paper magazine, preferring digital communications. We have introduced the digital board and AGM information packs as well as electronic voting. We will constantly assess how we can make further changes to add additional value in this area," Hughes observes.
When it comes to sustainability we should no longer see other airlines as competitors.
Frederik van de Ven, AFKLMP Cargo
Few examples of AFKLMP Cargo are the recycling process of the waste in its warehouses, which is currently 85 percent. Another example includes lightweight cargo nets, which are 50 percent lighter than standard pallet nets. At the same time, the airline is looking for innovation partnerships and to increase the recycling of plastic and wood flows.
van de Ven comments, "We commit to achieve and exceed emissions of CO2 50 percent less in 2030 than we did in 2005, zero-emission of ground operations by 2030, and 50 percent reduction of non-recycled waste compared to 2011."
Climate Action is one of the United Nations' Sustainable Development Goals. With the Lufthansa Cargo environmental management system, the airline established a specific system in 2008 to manage all its environmental processes and topics. This system was re-certified at the beginning of 2021 according to the international standard ISO14001.
Jettainer not only helps to prevent CO2 emissions through efficient ULD management but also develops lighter and fuel-saving ULDs with its partners. Using innovative materials and designs, it has been possible to reduce the weight of ULDs helping to reduce kerosene consumption every year. Also, Jettainer is the exclusive sales partner for squAIR-timber, developed by trilatec. This innovative system replaces wood pallets and beams used in air freight transportation with comparable solutions made out of cardboard fiber. squAIR-timber products are 80 percent lighter than wood, dramatically lowering fuel consumption and helping to reduce CO2 emissions from global air freight transportation.
Thorsten Riekert, chief sales officer at Jettainer, says, "To go even further in using resources more carefully, Jettainer is further developing a digital twin of its ULD fleet. Each step within the life of ULDs is traced and a virtual copy created, to gain insights for continuous optimisation. With this approach, Jettainer can optimise the use of resources by optimising the lifecycle of each ULD."
Currently, American is working towards the goal of achieving net-zero emissions by 2050. Last month, American announced an agreement with Deloitte similar to the agreement with Kuehne+Nagel. Last year, American also launched a carbon offsetting partnership with Cool Effect, a nonprofit organisation that sources high quality, verified carbon reduction projects around the globe. The partnership connects American's customers with a custom website to learn about carbon offsetting and community benefits as well as provides them with an opportunity to buy carbon offsets.
There is significant interest in SAF from the air freight sector. Increasingly shippers are conscious of their environmental footprint and there is general recognition that SAF is the primary solution for addressing this over the medium term. "Cost is a challenge as you note – not just for air freighters but for aviation generally. This is why the policy is vital especially while SAF is developing. So far we have had around 45 airlines using SAF for demonstration activities or business. There have been more than 300,000 SAF flights, as of November 2020," Boyd observes.
The SAF fuel plant in Europe by AFKLMP Cargo will use only residual waste and waste streams from the regional industry as raw materials, such as used cooking oil. The plant's developer, SkyNRG, will have a strictly internal process to ensure that it makes the right choice when it comes to raw materials. An independent sustainability board will check that the fuel meets the highest sustainability requirements so that the fuel does not harm the food chain or the environment.
"The planned fuel plant will produce ten times more fuel than the current volume available in the world. So, yes we expect it will have an impact on the usage of SAF," van de Ven states.
SAF is still very small relative to conventional jet fuel use hence it is coming off a low base and the positive momentum for SAF was not sufficient to slow demand even with Covid-19. Boyd states, "There were approximately 65,000 SAF flights last year but perhaps the more relevant statistics is noting the production volumes. In 2016, around 5 million litres of SAF was produced. In 2020, it was around 70 million litres. I expect approximately 120 million litres in 2021."
In March, CargoAi launched new features to allow freight forwarder to assess and reduce the CO2 emissions generated by their business activities. Monthly CO2 emissions reports are also available to allow clients to analyse their impact and monitor improvements.
In January, Jettainer launched plug&fly, a new basic version of its full-service ULD solution. With plug&fly, Jettainer is breaking new ground: small and mid-sized airlines will now be able to unlock the benefits of outsourced ULD management. The new service provides 100 percent availability while optimising the customer's ULD fleet by 15 percent and thus enabling carriers to reduce fuel and CO2 emissions.
In 2018, JAL formed a strategic partnership with the Japan Overseas Infrastructure Investment Corporation for Transport & Urban Development (JOIN) and Marubeni Corporation to invest in Fulcrum BioEnergy, Inc. to jointly develop SAF for the aviation sector.
Despite the unprecedented industry crisis brought by Covid-19, combating climate change remains a top priority for the aviation industry. The industry is committed to cut CO2 emissions in half by 2050 with innovative technologies, SAF, improved operations and infrastructure.