Ramco Logistics Software to help Philippines's AP Cargo improve domestic ops
Sep 23, 2019: AP Cargo Logistic Network Corporation, Philippines' leading domestic provider of express logistics for air cargo and other goods, has implemented new logistics software by Ramco Systems. With this software, the company plans to improve tracking, planning and management of its air freight operations nationally in more than 80 branches worldwide. The cloud-based […]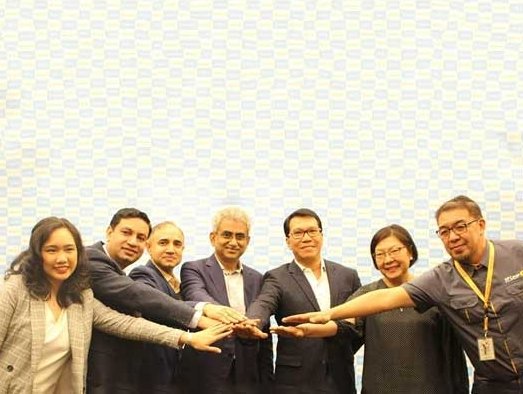 Sep 23, 2019: AP Cargo Logistic Network Corporation, Philippines' leading domestic provider of express logistics for air cargo and other goods, has implemented new logistics software by Ramco Systems.
With this software, the company plans to improve tracking, planning and management of its air freight operations nationally in more than 80 branches worldwide.
The cloud-based logistics ERP suite includes modules for Transport Management System, Fleet Maintenance System, Supply Chain Management, Finance Management as well as Human Capital Management.
Built for third-party logistics providers, freight forwarders and courier service providers, Ramco's multi-functional logistics ERP software has been implemented worldwide, enabling over 1,200 users at AP Cargo track, plan, and manage more than 550 vehicles and other valuable assets over their smartphones.
New era of digital freight forwarding
Ramco's Command Center feature now offers AP Cargo's senior management true end-to-end connectivity, visibility and control of the entire operations globally, thereby simplifying operations.
In addition to the solution's enhanced mobility features, Ramco's Unify Mobile App offers AP Cargo and its customers detailed and real-time asset tracking, stock status and visibility, thereby eliminating potential revenue leakage.
Dr Virgilio R Villacorte, president and CEO, AP Cargo said: "Given that Philippines' logistics sector is on a growth trajectory, there was an urgent need for us to adopt IT solutions to accelerate operational competence and infrastructure. Ramco has future-proofed our tech backbone and has also gone the extra mile by rigorously testing the application, to ensure seamless adoption, no matter what the circumstances."
Randi Ovidio G Lorica, Deputy CEO & Project manager, AP Cargo said: "Apart from providing us with a one-stop logistics solution, Ramco Logistics Software has also effectively blended with our in-house systems for hub operations. It has transformed AP Cargo into a technology enabled organisation, making us a preferred express logistics company in the Philippines."
PR Venketrama Raja, chairman, Ramco Group said: "Ramco entered the Philippine market in 2016 and since then has seen astounding growth with many new project wins."