RAM Cargo and Etihad Cargo ink contract for cargo operations
<p style="text-align: justify;">Jun 05, 2017: <a title="Royal Air Maroc" href="https://www.royalairmaroc.com/int-en" target="_blank">Royal Air Maroc</a> and <a title="Etihad Airways" href="https://www.etihadcargo.com/pages/default.aspx" target="_blank">Etihad Airways</a> have signed a Memorandum of Understanding for the development of their cargo activities at the headquarters of the airline company in Casablanca on May 29.</p> <p style="text-align: justify;">The agreement is signed between the two parties […]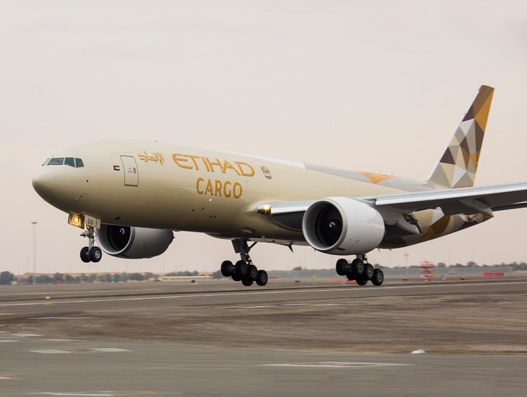 Jun 05, 2017: Royal Air Maroc and Etihad Airways have signed a Memorandum of Understanding for the development of their cargo activities at the headquarters of the airline company in Casablanca on May 29.
The agreement is signed between the two parties so that the Casablanca based airline can strengthen its network, increase its capacities and have access to new markets.
The agreement was signed, in the presence of Abdelhamid Addou, chairman and CEO of Royal Air Maroc, by David Kerr, senior vice president Cargo of Etihad Airways and Amine El Farissi, Cargo manager of Royal air Maroc. This Memorandum declares a convergence of intent between the two parties to the promotion of their trade cooperation.
Royal Air Maroc Cargo is the leader in air freight transport in Morocco and offers a freight transport service throughout the Royal Air Maroc network, namely one hundreds of destinations, but also on cargo flights that serve Europe and some African cities from the Casablanca.
Networks of these two companies are complementary and allow the development of Commercial synergies. In this context, RAM Cargo transports daily of freight from Abu Dhabi to the Americas via Casablanca.