FROM MAGAZINE: Raising the stakes on perishable logistics
When dealing with fresh produce and other food items intended for human consumption, there is no wiggle room when it comes to freshness and quality. For the food to reach one's plate, there is a lot that happens along the way – this includes harvesting crops at the right time, maintaining proper temperatures, and of […]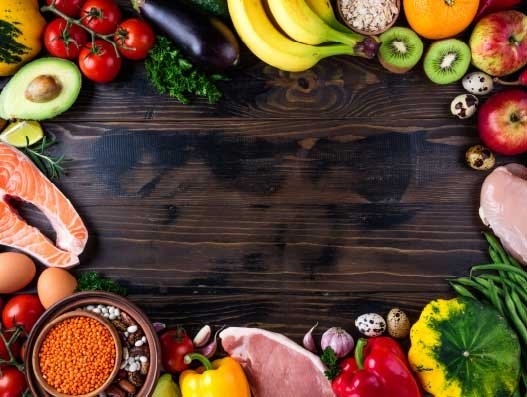 When dealing with fresh produce and other food items intended for human consumption, there is no wiggle room when it comes to freshness and quality. For the food to reach one's plate, there is a lot that happens along the way – this includes harvesting crops at the right time, maintaining proper temperatures, and of course, on-time delivery from farm to fork. As consumption patterns change, regulations vary, customer expectations rise, industry players are converging to create a seamless supply chain.

What makes fresh produce so inviting at the grocery store? In most cases, one of the top responses is likely the appearance. The most critical criterion for maintaining quality appearance along with the overall freshness of produce is to ensure that the journey of the produce from farm to fork is under ambient conditions.
Perishables form the biggest vertical or the biggest business segment for the air freight industry. Sixteen percent of the overall freight that is carried by all airlines is attributed to perishables. This is also one of the fastest growing segments. In fact, even with the current overall slump in air freight figures, the only product category that has seen growth are perishables.
"Over the last few years, the product share of perishables has grown by two percentage points. So the 16 percent product share for perishables was 14 percent five years ago," observes Eric Mauroux, Air France KLM Martinair (AFKLM) Cargo's global head of perishables logistics. Mauroux sees this trend to continue in the years to come. "Despite the drop in overall freight numbers, the only product category that has seen growth are perishables," Mauroux said. Thus, the stakes are high, not only for the perishable growers and manufacturers, but for the transportation and logistics services providers that move, store, process, and deliver their products. This has prompted all players in the air cargo industry to up the ante and improve their performance if it wants to take advantage of the growing perishables market and avoid losing out to disruptors and other modes of transport.
Fresh programmes and services
Being time and temperature-sensitive, the handling and transportation of perishable products is extremely challenging. In order to meet such requirements, the International Air Transport Association (IATA) devised the Center for Excellence for Perishable Logistics (CEIV Fresh) earlier this year, to improve the handling and the transport by air of perishable products. In much the same way that IATA's CEIV pharma certification binds airlines to set standards for the transportation and storage of medicines, CEIV Fresh certification lays out a series of requirements for time and temperature-sensitive transport of foodstuff, fresh flowers and wine.
Based on the IATA Perishable Cargo Regulations (PCR), which combines professional regulatory and operational input from industry and government experts, CEIV Fresh also ensures quality and works towards reducing spoilage and wastage.
"Perishable goods is a growing market for air cargo. Ensuring that these delicate and short shelf-life products reach the customer unspoiled with minimal waste and loss is essential. Shippers will have assurance that CEIV Fresh certified companies are operating to the highest quality and standards in the transport of perishable products," said Alexandre de Juniac, IATA's director general and CEO at the time of the launch of the programme.
That apart, after the successful launch of the FlowerWatch certification by AFKLM Cargo, the airline is now looking at extending its programme to fruits and vegatables. FlowerWatch has developed a fail-safe quality assurance system, helping identifying challenges in the cold chain and permanently fix them. The system's central concept is 'time temperature exposure' expressed in degree hours, measuring the average temperature multiplied by the number of hours. This is the average temperature of fresh flowers throughout transportation multiplied by the number of hours (1 degree hour = 1 hour x 1 degree Celsius). Every 500 degree hours reduces vase life by one day. The key to successful cold chain performance is to minimise the number of degree hours.
"After our successful run with flowers, we are now running pilots within our ecosystem of players for fruits and vegetables," said Mauroux. Explaining the project in detail, he added, "This is an innovative way of assessing the whole cold chain, which is based on degree hours. Using this, we are working with different stakeholders in the cold chain to work on their process. The idea is not to pinpoint the mistakes but to have a common approach to improve the performance."
Apart from such industry-wide certification programmes, airlines and airports are improving their services and infrastructure to cater to the ever-growing perishables business. Recently, IAG Cargo partnered with Cargo Signal to offer customers a new tracking service for cargo. Cargo Signal is a sensor-based logistics platform that uses Internet of Things (IoT) technology to improve decision making, tracking and efficiency of air cargo.
The service provides customers with enhanced end-to-end monitoring and notification features, using cellular networks to communicate with tracking devices on cargo. The devices transmit real-time data when in cellular range on everything from location and light through to precise temperature and humidity readings.
"We are always looking at how we can use technology to improve our service and customer experience. We understand that our customers, especially those dealing with high-value or temperature-sensitive cargo, need access to important data throughout the shipment journey. This partnership with Cargo Signal complements our premium products such as Constant Climate, Critical and Secure to provide a comprehensive monitoring service with unrivalled visibility over shipments across each step of the supply chain," said Daniel Johnson, head of product, IAG Cargo.
In a recent development, Saudi Airlines Cargo Company announced the launch of its newest service, dry ice replenishment services to temperature-controlled products such as perishables and pharmaceuticals which require specific temperature requirements while being transported and stored; this service can be provided to clients 48 hours in advance prior to service delivery.
Commenting on the new service, Saudia Cargo's chief commercial officer Abdulrahman Al-Mubarak said in a media note, "Dry ice replenishment service is now available at Jeddah and Riyadh stations for import and transit cargo in the first stage and soon it will be provided to the rest of the stations as well. Moreover, the ground handling unit always dedicates its effort to provide best industry solutions ensuring the safe and secure handling of all loads and cargoes."
It is not surprising then that every major carrier courts this business fiercely and offers a service product tailored for the cold chain. In fact, even forwarders have been realising the growth potential in perishables shipping. Kuehne + Nagel recently successfully completed the acquisition of Worldwide Perishable Canada Co. (WWP). The company is one of the largest freight forwarders in Canada and a major player for perishables cargo being the market leader in tuna export. With a strong footprint on the East Coast, WWP is expected to strengthen the existing Kuehne + Nagel perishables network in Canada.
"Perishables logistics is one of our strongest growth drivers at Kuehne + Nagel," said Greg Martin, regional airfreight manager, Kuehne + Nagel North America in a press statement. "Thus, we have been continuously investing in the expansion of our dedicated network: through selected acquisitions and by connecting key production countries to major markets. Setting up global certified standards which are reflected in our KN FreshChain solution, has further strengthened our perishables network worldwide, making it the largest in the industry." The combined volume of both companies' business portfolio will account for more than 17,000 tonnes of air export of perishables per annum out of Canada strengthening Kuehne + Nagel's market leading position in North America.
More recently, Virgin Atlantic Cargo and Delta Cargo opened a state-of-the-art export facility at London Heathrow to future-proof the joint venture's growth plans in the UK market. The facility boasts of increased capacity for temperature-controlled and perishables cargo.
To satisfy the requirements for tracking delicate air cargo and monitoring conditions throughout every phase of every flight, more airlines, logistics companies, pharmaceutical and restaurant and food retail chains are moving to adopt visibility monitoring solutions to gain visibility and control across the supply chain.
Shippers and their logistics partners are increasingly investing in meeting visibility demands. The number of touchpoints is increasing, and the knowledge of what happens at each of those touchpoints is empowering data for stakeholders to mitigate risk, improve logistics performance, and standardise their metrics.
In a move towards better track-and-trace, Brussels Airport's (BRU) cargo division stepped up its digital and perishable capabilities with the pilot launch of a digital 'Perishable Management App' on its open data sharing BRUCloud platform. The new perishable management application is intended to simplify work for the Belgian Federal Agency for the Safety of the Food Chain (FASFC) and forwarders by offering a central, digital platform for all communication and document exchange related to the inspection process of perishables. The application is accessible via mobile device and will also allow FASFC and forwarders the ability to track the inspection status of shipments in real time.
Collaboration and standardisation holds the key
While operators are investing more on their perishables capabilities, data standards in logistics have long been elusive and have been only marginally more pervasive than in other sectors, despite efforts to harmonise data transfer between organisations.
"We need all actors in the chain to be working together because for now it is very fragmented and the fact that the chain is fragmented generates some inefficiency. Therefore, while GDP guidelines have to be adopted by everyone, we need to go even further than that; we need to collaborate and work together and share information and data and understand the whole supply chain better," said AFKLM Cargo's Mauroux.
Industry experts also believe that all actors in the supply chain must keep working towards a common goal of standardisation while maintaining safety and quality of products and services. "We need to find a uniformity of standards that meet common objectives when it comes to perishable cargo regulations," said Andrea Gruber, head, special cargo, IATA.
Sustainability is the name of the game
While the transportation of perishables by air freight has been growing consistently, moving perishables by air has brought forth a number of questions with regard to sustainability. Sustainability ranks very high on the agenda for the air cargo industry. "The business landscape is rapidly changing, with technology bringing new opportunities, and evolving consumer and customer demands," said Stavros Evangelakakis, Cool Chain Association chairman and Cargolux global product manager pharma and perishables, in a press statement. "At the same time, there is a pressing need for us to address sustainability issues, from better caring for our environment, to ensuring a responsible and healthy future for our industry, and for the people who rely on it from first, to the final mile," he observed.
"Our cool chain industry must ensure product integrity, learn from each other, collaborate, innovate, digitalise and share data to embrace the 'people, profit, planet' framework and drive sustainable development for both pharma and perishables," Evangelakakis added.
This feature was originally published in STAT Trade Times' November 2019 issue.