Qwyk wins DB Schenker contract to deliver Sailing Schedule Services
Dec 10, 2019: Digital freight start-up Qwyk will connect global logistics services provider DB Schenker to the largest database for global sailing schedules. Qwyk signed an agreement with DB Schenker to deliver Sailing Schedule Services to DB Schenker, after the latter evaluated a number of vendors in the selection process using many parameters. Qwyk, in […]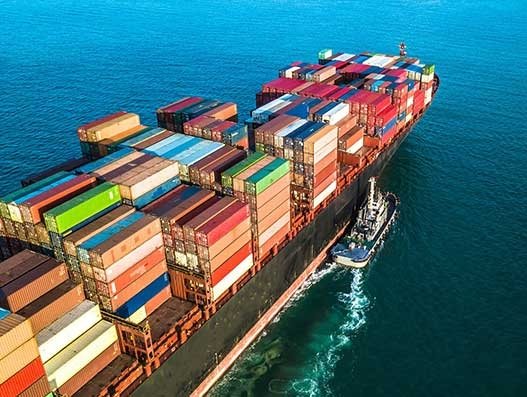 Dec 10, 2019: Digital freight start-up Qwyk will connect global logistics services provider DB Schenker to the largest database for global sailing schedules.
Qwyk signed an agreement with DB Schenker to deliver Sailing Schedule Services to DB Schenker, after the latter evaluated a number of vendors in the selection process using many parameters.
Qwyk, in combination with DB Schenker's own data, was selected for its solution because it had the most accurate and complete data set.
Qwyk provides a logistics integration platform for 3PLs, digital forwarders, shippers and SaaS providers. It currently has over 90 carriers in its portfolio.
"We are delighted and proud to begin working with DB Schenker, one of the world's leading freight and logistics service providers. We know that DB Schenker is committed to expanding its global digitisation programme and we are proud that Qwyk has been chosen to be the provider of choice to partner with them on this part of the journey," said Martyn Verhaegen, CEO and founder, Qwyk.
Florian Braun, vice President Ocean 4.0, DB Schenker said, "Schenker is investing heavily in digitisation and has a number of interesting in-house solutions. On sailing schedule management, however, Qwyk was offering the easiest and most comprehensive solution for Schenker."
Ocean 4.0 is sea component of the Connect 4.0 platform from DB Schenker which allows customers to dispatch freight consignments quickly and conveniently online. DB Schenker has specifically developed this new offering to combine all of its transport activities on a single platform. At the click of a mouse, business customers can access the company's international transportation network and dispatch shipments using any mode of transportation.
"We are looking forward to continuing working with the team to implement all Qwyk Solutions and to strive to support Schenker in all questions of digitisation whenever needed," said Harm Wessels, COO, Qwyk.