Qatar is operating 100 cargo flights per day
Qatar Airways has facilitated transport of over 70,000 tonnes of medical equipment and aid relief, in recent weeks, in these extremely challenging circumstances surrounding the Covid-19 pandemic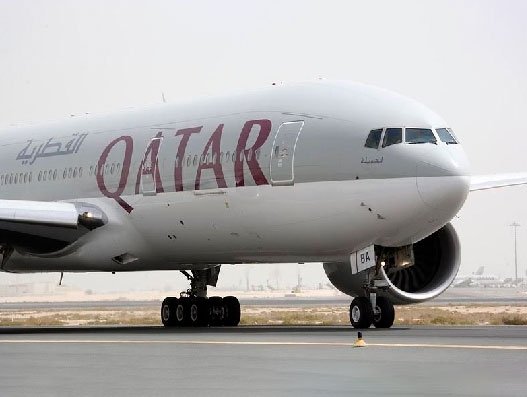 Qatar Airways has facilitated transport of over 70,000 tonnes of medical equipment and aid relief, in recent weeks, in these extremely challenging circumstances surrounding the Covid-19 pandemic. Also, the airline has carried over one million people home during these times.
The COVID-19 pandemic has created an unprecedented challenge for Qatar Airways and the aviation industry as a whole. While the airline continues to maintain operations where possible to take people home and to transport essential supplies, overall demand for air transport has declined significantly.
With global air freight capacity declining, Qatar Airways Cargo has increased operations to ensure the continuity of global trade and movement of essential medical and aid supplies. The airline continues to operate a significant cargo schedule with almost 100 flights per day, during the past month the cargo operator has worked closely with governments and NGOs to transport over 70,000 tonnes of medical and aid supplies to impacted regions around the world on both scheduled and charter services, the equivalent of roughly 500 fully loaded Boeing 777 freighters. To continue to fulfil demand the Group's cargo division is also utilising passenger aircraft to carry freight-only to destinations in China, Europe, India and the Middle East.
Since mid-February, Qatar Airways has helped reunite over one million passengers with their loved ones, operating a mix of scheduled and charter services plus extra sectors. In the past several weeks, the airline has helped repatriate over 45,000 passengers back home to France, 70,000 home to Germany and over 100,000 customers back to the United Kingdom. Working with governments and group travel companies around the world, the airline operated over 90 charters and extra sector flights taking home over 26,000 stranded travellers.
The demand to help get stranded travellers home has also seen Qatar Airways operate flights to new destinations such as Brisbane, Christchurch and Toronto. The national carrier of the State of Qatar continues to operate approximately 60 scheduled flights a day to around 40 destinations and is working closely with embassies across the globe to arrange charters to repatriate stranded citizens.
The airline has been working diligently to reduce or defer costs where possible. The airline recently worked with staff to implement a 'Solidarity Programme' that would see mid-level and above Doha based staff defer a portion of their basic salary. For mid-level employees and above, the basic monthly salary will be subject to a 50% deferral. This temporary measure is expected to last for three months, starting from April 2020, the position will be kept under review depending on the economic situation.
Qatar Airways Group chief executive, Akbar Al Baker, said: "The entire team at Qatar Airways has worked incredibly hard to take people home over the past few weeks. We have built a strong level of trust with our passengers, governments, travel trade and cargo businesses as a reliable partner when we were needed the most and we continue to offer a schedule where possible and allowed by governments."