Qatar Cargo starts new routes to Aus; doubles capacity to Middle East
Qatar Airways Cargo started freighter flights to Australia from April 2 and will double capacity to Kuwait and Muscat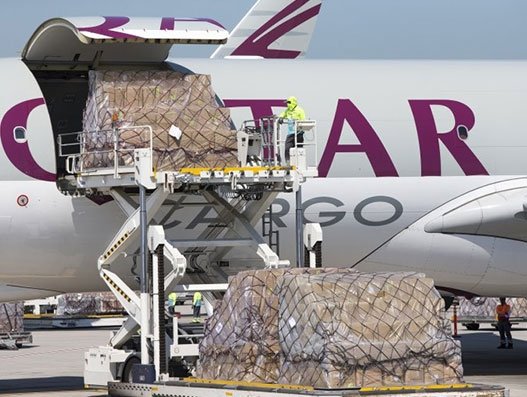 Qatar Airways Cargo will be introducing freighter flights to and from Australia from April 2, 2020. These freighters will complement the airline's existing belly-hold cargo services and are being added as a result of a strong demand for Australian products such as pharmaceuticals and fresh produce.
The airline will operate the twice-weekly freighters to Melbourne and Perth with a technical stop at Singapore, adding 200 tonnes of main deck cargo capacity each week, each way. This brings the combined weekly capacity in and out of Australia to more than 550 tonnes.
Qatar Airways Group chief executive, Akbar Al Baker, said, "We are pleased to provide these additional services to bring essential commodities, fresh produce, food products, and medical supplies to Australia as we face this public health crisis. We will also be transporting goods to other countries around the world, to meet the demand for Australian products, further supporting the local export industry. We are thankful to the Australian Government for their flexibility in allowing Qatar Airways to continue supporting worldwide trade connectivity by utilising passenger aircraft to carry freight only while passenger operations remain restricted."
Qatar Airways Cargo has also doubled air freight capacity to Kuwait and Muscat by using its passenger aircraft to carry cargo from April 1. The provision of freight capacity will support the countries trade in fresh produce (meat, fruit and vegetables), general cargo, and pharmaceuticals.
"The reduction in passenger operations globally due to the Covid-19 pandemic has also resulted in a decline in air freight capacity to support the movement of essential supplies including pharmaceutical and fresh produce. We are pleased to provide trade connectivity to Kuwait and Muscat by utilising our Airbus A350 passenger aircraft to transport cargo in and out of these destinations via our state-of-the-art cargo facilities at Hamad International Airport," Al Baker added.
The addition of these daily belly-hold services will provide 250 additional tonnes of cargo capacity to both Kuwait and Muscat. The belly-hold cargo flights will be operated on a turnaround basis without any cabin crew members or passengers on-board.