Qatar Airways takes delivery of two Boeing 777 Freighters
Sep 20, 2018: Doha-based airline Qatar Airways has taken delivery of two 777 Freighters from US-based aircraft manufacturer Boeing on Tuesday.
The airline had signed a deal in July, worth $1.7 billion, to buy five of 777 freighters. It also revealed an order for two Boeing 747-8 freighters.
The airline shares a longstanding relationship with Boeing. As part of this, Akbar Al Baker, group chief executive, Qatar Airways toured the Boeing factory in Everett, Washington on September 18 with Kevin McAllister, president and chief executive officer, Boeing Commercial Airplanes.
During the visit, Al Baker and visiting guests got the opportunity to view Boeing's 777X, the manufacturer's latest-generation aircraft for which Qatar Airways is a global launch customer. The Boeing 777X is the largest and most efficient twin-engine jet in the world, incorporating 787 Dreamliner technologies and new advances to redefine the total passenger experience featuring a wider cabin, larger windows and enhanced architecture.
Akbar Al Baker, Group chief executive, Qatar Airways said: "Our relationship with Boeing is testament to the fact that Qatar Airways is continuing to grow at a record pace. We are tremendously proud of our relationship with Boeing, and our visit is further evidence of our commitment to expanding our fleet to include the most technologically-advanced and efficient aircraft on the market."
Kevin McAllister, president and chief executive officer, Boeing Commercial Airplanes said: "We are honoured to host Qatar Airways at the Everett factory and to have the opportunity to share an up-close look at the 777X, which will be the largest and most efficient twin-engine jet in the world when it enters revenue service in 2020."
Qatar Airways was the first airline to operate the Boeing 787 in the Middle East. In 2016, the airline placed a record $18.6 billion order for 30 Boeing 787-9 Dreamliners and 10 777-300ERs.
Qatar Airways has developed strong relationships with its US partners, including Boeing, GE, and Gulfstream. Large portions of the airline's fleet are powered by engines made by US manufacturers. Additionally, US firms are major suppliers to Qatar Airways, which spent $6.1 billion on US products in 2016 alone.
Qatar Airways serves 10 cities across the US, including Atlanta, Boston, Chicago, Dallas-Fort Worth, Houston, Los Angeles, Miami, New York, Philadelphia and Washington, DC.

You may also like:-
---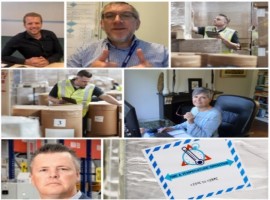 Air Cargo
Covid-19
Amsterdam Airport Schiphol's Pharma Cargo Community is collaborating to ensure the temperature-controlled supply chain is ready for the safe and efficient transportation of Covid-19 vaccines.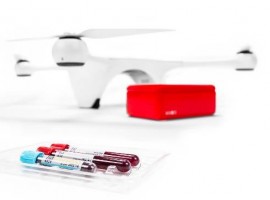 Drones
Through this partnership, Matternet will conduct a joint research project with JAL in Japan, as the company continues to expand its commercial business globally.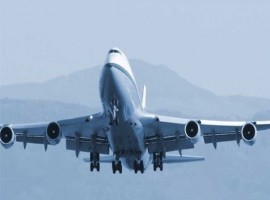 Air Cargo
DSV has now added an additional two 747 freighters to its Europe-Asia cargo air bridge with an extra weekly inbound departure from Shanghai and the new Hong Kong-Luxembourg route.