Qatar Airways starts services to new Turkish destination, Antalya
June 15, 2018: Qatar Airways continues to expand its reach in Turkey with its direct non-stop commercial flight to Antalya touching down at Antalya Airport. The flight marks Qatar Airways' seventh gateway into Turkey, and is the third new Turkish route for the airline in 2018. The seasonal service to Antalya will be operated by […]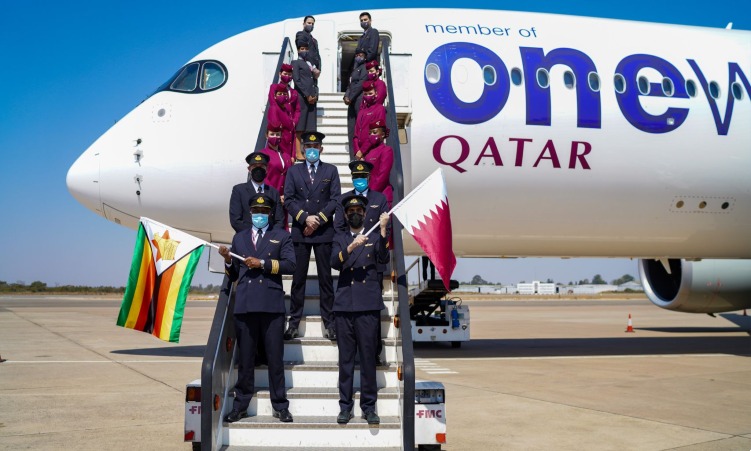 June 15, 2018: Qatar Airways continues to expand its reach in Turkey with its direct non-stop commercial flight to Antalya touching down at Antalya Airport.
The flight marks Qatar Airways' seventh gateway into Turkey, and is the third new Turkish route for the airline in 2018. The seasonal service to Antalya will be operated by an Airbus A320 until September 30, 2018.
Akbar Al Baker, Group chief executive, Qatar Airways said: "We are delighted to launch direct services to Antalya, our seventh gateway into Turkey, only one day after we commenced direct services to the Turkish resort city of Bodrum. These new routes reinforce and deepen the already strong ties that exist between the State of Qatar and Turkey. Antalya is a major destination during the summer leisure season, due to its prime location on the country's beautiful Mediterranean coast. We are delighted to now be able to introduce holidaymakers to beautiful Antalya and all it has to offer."
Qatar Airways now operates flights to seven destinations in Turkey, with separate services to Istanbul's Sabiha Gokcen Airport (twice a day) and Istanbul Ataturk Airport (10 times a week), Adana Airport (three times a week), Hatay Airport (three times a week) and daily flights to Ankara. The Doha-based airline launched direct services to Adana in September 2017 and to Hatay in February 2018. The new twice-weekly services to Bodrum and Antalya increase the airline's total weekly frequency to 82 flights a week between Turkey and the State of Qatar.