Qatar Airways signs interline agreement with Greece's Sky Express
Oct 31, 2019: This week Qatar Airways signed an interline agreement with Greece-based airline Sky Express. Effective immediately, this agreement will enable Greek passengers to travel seamlessly between Greece and Doha and onwards to destinations in Asia, the Middle East and Australasia. At the same time, Qatar Airways' passengers will benefit from access to 24 […]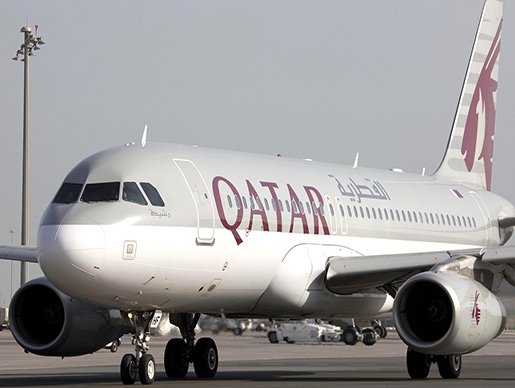 Oct 31, 2019: This week Qatar Airways signed an interline agreement with Greece-based airline Sky Express.
Effective immediately, this agreement will enable Greek passengers to travel seamlessly between Greece and Doha and onwards to destinations in Asia, the Middle East and Australasia.
At the same time, Qatar Airways' passengers will benefit from access to 24 exciting new destinations in Greece including Santorini, Crete, Corfu and many other destinations on Sky Express's domestic network.
Qatar Airways Group chief executive, Akbar Al Baker said: "With the largest domestic network in Greece, this agreement with Sky Express significantly increases our ability to connect global travellers with iconic destinations throughout Greece and reinforces our commitment to supporting the nation's tourism industry."
Qatar Airways, China Southern Airlines sign codeshare agreement

The Doha-based airline commenced services to Greece in June 2005, and in 2015 increased its service to the Greek capital from twice daily to three times daily to meet growing demand.
In 2018, the airline added Thessaloniki and Mykonos as its second and third gateways to the idyllic Mediterranean nation.
Qatar Airways currently operates a modern fleet of more than 250 aircraft via its hub, Hamad International Airport (HIA), to more than 160 destinations worldwide.
Sky Express is the fastest growing airline in Greece today, operating more than 30,000 flights per year, to 32 destinations throughout Greece. The airline operates a modern fleet of ATR aircraft.
This month, the airline also expanded its codeshare agreement with LATAM Airlines Brazil. The bilateral codeshare will provide Qatar Airways passengers with connections to destinations throughout Brazil and South America including Rio de Janeiro, Brasilia, Curitiba, Lima and Bogota to name a few.
In 2017, the two carriers entered into a unilateral codeshare agreement, expanding Qatar Airways' virtual network in Brazil.