Qatar Airways launches service to Skopje
<p style="text-align: justify;">Feb 15, 2017: Qatar Airways will start direct service to Skopje, the capital of the Republic of Macedonia, with four-weekly flights beginning July 17, 2017.</p> <p style="text-align: justify;">The airline will fly the A320 aircraft direct to and from Skopje on the four-weekly schedule, featuring a two-class cabin configuration with 12 seats in Business […]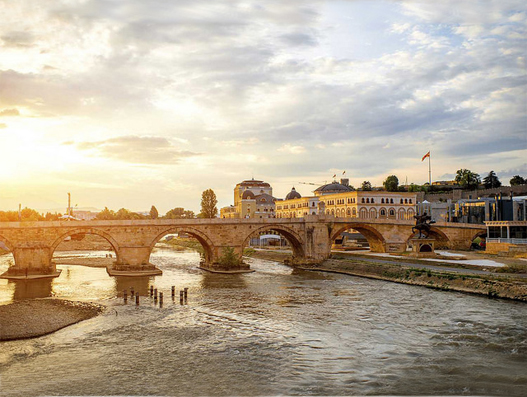 Feb 15, 2017: Qatar Airways will start direct service to Skopje, the capital of the Republic of Macedonia, with four-weekly flights beginning July 17, 2017.
The airline will fly the A320 aircraft direct to and from Skopje on the four-weekly schedule, featuring a two-class cabin configuration with 12 seats in Business Class and 132 Economy Class seats.
As the capital of the Republic of Macedonia, Skopje provides a gateway to a country of dramatic scenery, including lakes, mountains and historic towns, while the city itself is home to both Ottoman and European architecture.
Visitors to the city can enjoy the National Gallery of Macedonia, while those venturing further afield can visit the lakeside city of Ohrid, which features its own picturesque castle.
Akbar Al Baker, Group chief executive, Qatar Airways, said, "Our new four-weekly service to Skopje is a much anticipated addition to our global route map, connecting leisure and business passengers to and from the Republic of Macedonia. Those travelling on Qatar Airways from this destination onwards to our global network will be able to connect seamlessly through the state-of-the-art Hamad International Airport to destinations such as our recently launched gateways of Auckland, Sydney, Krabi and Windhoek."
Passengers flying from Skopje onwards to any of the more than 150 destinations that Qatar Airways operates will enjoy a quick and convenient transfer at Hamad International Airport, featuring more than 100 retail and dining options and unique services such as a swimming pool, hotel and spa.
Now in its 20th year of operations, Qatar Airways has a modern fleet of 192 aircraft flying to business and leisure destinations across six continents.