Qatar Airways launches non-stop flights to Tbilisi
<p style="text-align: justify;">Dec 20, 2016: Qatar Airways has launched new direct flights from Doha to Tbilisi, increasing travel options to and from Georgia, while enhancing overall journey times.</p> <p style="text-align: justify;"><a title="Qatar Airways" href="http://www.qatarairways.com/in/en/homepage.page" target="_blank" rel="noopener noreferrer">Qatar Airways</a> now operates four direct flights to Tbilisi from Doha's Hamad International Airport, complementing the existing seven weekly […]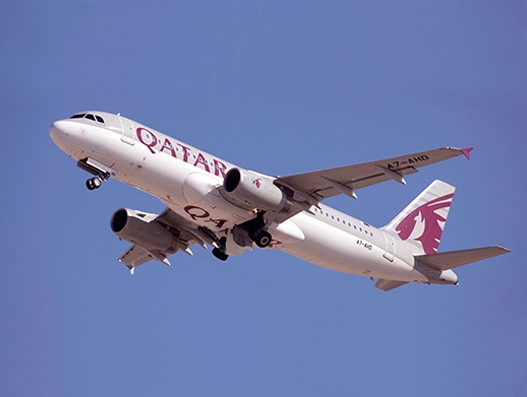 Dec 20, 2016: Qatar Airways has launched new direct flights from Doha to Tbilisi, increasing travel options to and from Georgia, while enhancing overall journey times.
Qatar Airways now operates four direct flights to Tbilisi from Doha's Hamad International Airport, complementing the existing seven weekly flights that operate via Baku in Azerbaijan.
The route will be operated with Airbus A320 aircraft and the new direct scheduled flight time - of just over three hours from Doha - sees overall journey times drop significantly across the airline's global network to and from this increasingly popular tourist destination, complemented by seamless transfers through the airline's global home and hub, Hamad International Airport, in the State of Qatar.
Akbar Al Baker, chief executive, Qatar Airways Group, commented, "As both an economical and cultural hub, our new shorter flight times will attract many business and leisure passengers alike, while our tagged service via Baku will continue to offer a quick and efficient link between Azerbaijan and Georgia."
Qatar Airways also increased service to Yerevan, the capital of Armenia, from a four to five weekly service on December 15, with an additional frequency each week due to the popularity of the route which was first inaugurated in May 2016.
Qatar Airways has significantly expanded its global reach in 2016, with services launched to Adelaide (Australia), Atlanta (USA), Birmingham (UK), Boston (USA), Los Angeles (USA), Marrakech (Morocco), Pisa (Italy), Ras Al Khaimah (UAE), Sydney (Australia), Windhoek (Namibia), Yerevan (Armenia), Krabi (Thailand) and the Seychelles.