Qatar Airways launches first non-stop B787 Dreamliner to St. Petersburg
December 20, 2017: Qatar Airways launched its first non-stop light from Doha to St. Petersburg today at the Pulkovo Airport, marking the airline%u2019s second gateway in Russia. St. Petersburg, Russia%u2019s second largest city after Moscow is considered as an important Russian port on the Baltic Sea. The culturally diverse city is filled with historical architectural […]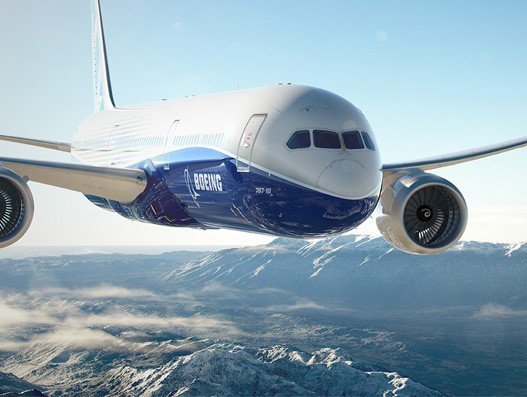 December 20, 2017: Qatar Airways launched its first non-stop light from Doha to St. Petersburg today at the Pulkovo Airport, marking the airline's second gateway in Russia.
St. Petersburg, Russia's second largest city after Moscow is considered as an important Russian port on the Baltic Sea. The culturally diverse city is filled with historical architectural gems, including the Winter Palace and the Kazan Cathedral.
Pulkovo Airport Chief Executive Officer, Vladimir Yakushev said: "The launch of Qatar Airways service from Doha to Pulkovo St. Petersburg Airport represents new extraordinary possibilities for the city's business and leisure travel market. With the exquisite product offered by the airline, St. Petersburg will receive a boost of both inbound and outbound tourism once connected to Qatar Airways' worldwide route network via one of the most vibrant global air hubs, Hamad International Airport, in Doha."
In future, Qatar Airways would operate its daily St. Petersburg service with an Airbus A320 aircraft, which features 12 flatbed seats in the business class and 120 seats in economy class. Passengers will be able to enjoy the airline's superior entertainment system offering passengers a wide variety of entertainment options.
With over10 tonnes of belly hold cargo capacity per week to and from St. Petersburg on board the A320 aircraft, which serves this new route, Qatar Airways Cargo is is expectred to further expand its import and export services in Russia.
The launch of service to St. Petersburg has increased the overall belly hold cargo capacity to and from Russia, with more than 40 tonnes being transported each way per week.
Qatar Airways has added several new exciting destinations to its network in 2017, including Auckland, New Zealand; Dublin, Republic of Ireland; Nice, France and Prague, Czech Republic, to name a few.