Qatar Airways' inaugural flight to Portugal touches down at Lisbon Airport
June 26, 2019: This Monday Qatar Airways' first ever passenger flight to Portugal landed at Lisbon Airport. The new daily direct services operated with the Boeing 787 Dreamliner aircraft, opens up a world of connectivity for Qatar Airways customers travelling from Lisbon to destinations across Africa, Asia and Australia, such as Maputo, Hong Kong, Bali, […]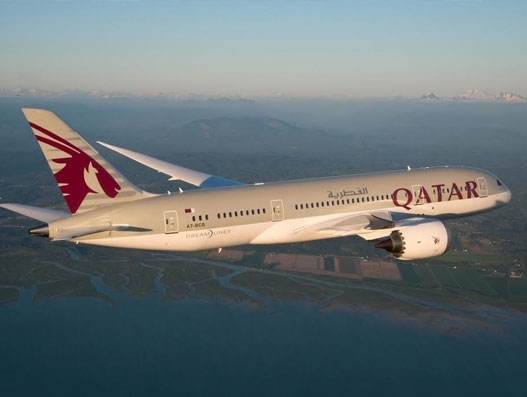 June 26, 2019: This Monday Qatar Airways' first ever passenger flight to Portugal landed at Lisbon Airport.
The new daily direct services operated with the Boeing 787 Dreamliner aircraft, opens up a world of connectivity for Qatar Airways customers travelling from Lisbon to destinations across Africa, Asia and Australia, such as Maputo, Hong Kong, Bali, Maldives, Bangkok, Sydney and many more.
Lisbon has also joined Qatar Airways' air freight network, with the cargo arm offering a total capacity of 70 tonnes to and from Portugal each week, and a direct connection to destinations in Europe, the Middle East and the Americas via Doha.
In addition to this, Qatar Airways Cargo has a huge presence in neighbouring Spain with 47 belly-hold cargo flights to Barcelona and Madrid, including seasonal flights to Malaga each week. The carrier also operates 10 weekly Boeing 777 and Airbus A330 freighters to Zaragoza, providing more than 950 tonnes of cargo capacity to customers.
Akbar Al Baker, Group chief executive, Qatar Airways said: "We look forward to welcoming business and leisure travellers alike on board so that they may experience this vibrant destination, one of the oldest capitals in Western Europe. The new route confirms our commitment to the Portuguese market and will provide passengers travelling from Lisbon access to Qatar Airways' extensive global route network of more than 160 destinations around the world."
Qatar Airways currently operates a modern fleet of more than 250 aircraft via its hub, Hamad International Airport (HIA) to more than 160 destinations worldwide.